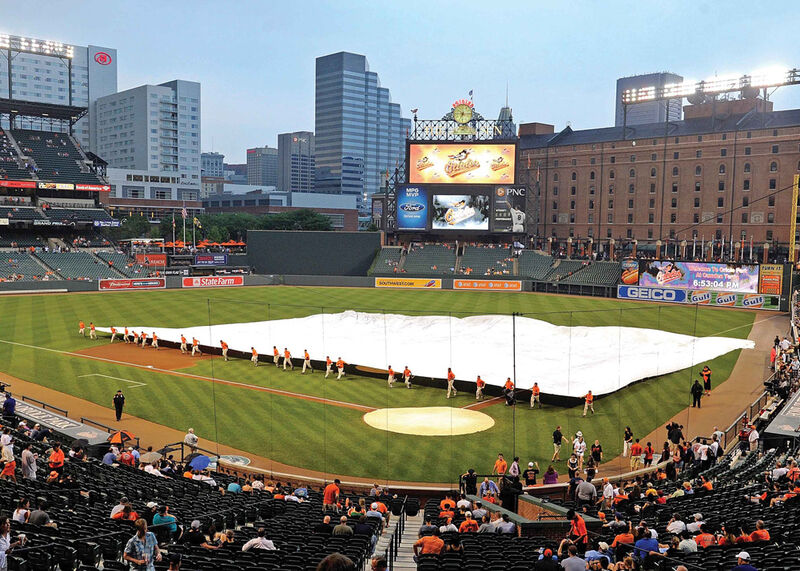 Shipping
7 - 10 business days
Warranty
2 - 3 Year Pro-Rated Warranty*
Learn More
Manufactured In The USA
Made in Philly Since 1874
Learn More
Full Infield Rain Tarps
FieldSaver®
Protect baseball and softball fields (and games) from the damaging effects of rain with FieldSaver® protective covers and rain tarps. Our reinforced PVC and polyethylene fabrics keep fields dry and ready for gameday. Durable, waterproof, rot-resistant and offered in a variety of weights, sizes and prices to fit all needs.
Your selection requires a custom order. Our sales team is here to help!
Keep baselines dry and infields ready for action!
EnduroCoat® - Durability & Abrasion Resistance
Long-lasting, waterproof and rot-resistant, with a 2-year pro-rated warranty.
Superior Handling & Usability
EZ-Grip handles & grommets at 10'-12' intervals allow for easy movement and secure application.
Sandbags Included
All full-infield tarps include 50 sandbags (sandbag quantity may differ for custom fields).
Baseball, Softball, Little League...
and everywhere in between! With options for all needs, we've got you covered.
Reviews
Frequently Bought Together