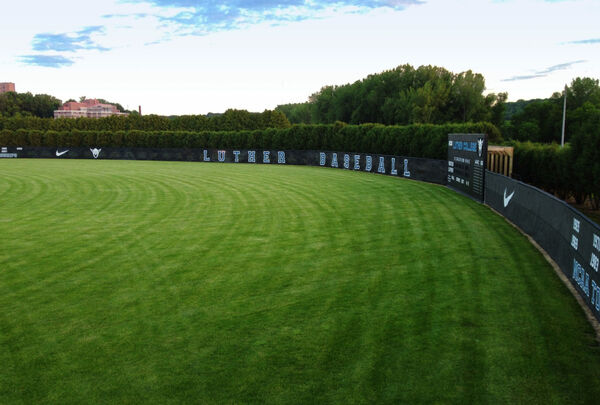 Shipping
5-10 Business Days (Unprinted) 10-15 Business Days (Printed)
Manufactured In The USA
Made in Philly Since 1874
Learn More
Custom Printed Windscreen
FenceMate®
Eliminate wind disturbances & prevent distractions while providing a stunning backdrop for your field. Printed windscreens maximize school spirit and help your team play their best game - get started with a complimentary layout from our design team!
Your selection requires a custom order. Our sales team is here to help!
Harness the power of branding.
Custom Made
Made to fit your fence and graphic specifications. 6 and 9 foot heights are standard, with custom heights available -- panels can be cut to any desired length.
Available in a Variety of Colors
Depending on the fabric you choose, the windscreen is available in up to 16 different colors (shown above). Unlike our competitors, the back of our windscreen will reflect your color selection!
Custom Logos and Lettering
Customize with a logo or lettering – small or full scale; one color or multiple colors. If you choose to customize your windscreen with graphics, a high resolution file is needed (if you do not have one, ask us for help). You will receive a digital proof before we print your windscreen.
Subsidize your Windscreen
Generate ad revenue by printing your sponsors' logos on your windscreen. Promote team spirit, provide privacy for your sports players, and impress scouts and onlookers.
Reviews
"COLORS WERE GREAT, PLENTY OF GROMMETS FOR ATTACHING. CLUB LIKES THE OUTCOME."
Frequently Bought Together