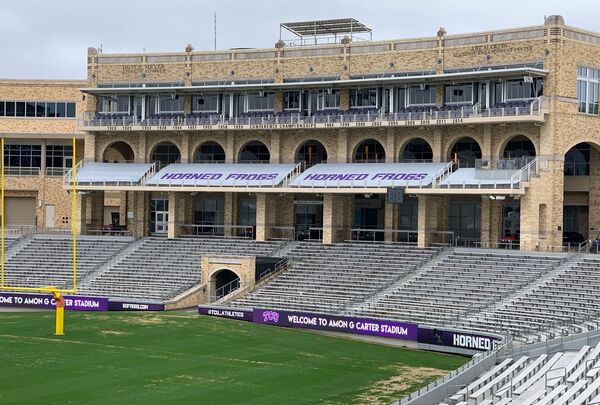 Shipping
15-18 Business Days
Manufactured In The USA
Made in Philly Since 1874
Learn More
Stadium Seat Covers
CoverSports®
Who says empty seats have to be an eyesore? Whether by design (construction, renovations) or simply due to excess seating capacity, CoverSports® Stadium Seat Covers are the perfect solution for your unused seats. These larger-than-life covers boast incredible visibility, elevating your facility and promoting your team (or sponsors) while protecting from the elements.
Your selection requires a custom order. Our sales team is here to help!
Flip the script on empty seating!
Personalise and stylise
Enhance your stadiums look with color, texture, and even graphics!
Enhance your branding
Huge sponsorhip and branding potential is possible with these covers!
Fill space with less heads
Closing off sections of seating gives you the apearance of a fuller house!
Event-by-event flexibility
Your covers, your choices! Adjustable seat capactiy makes your events more vibrant ad-hoc!
Reviews
Frequently Bought Together