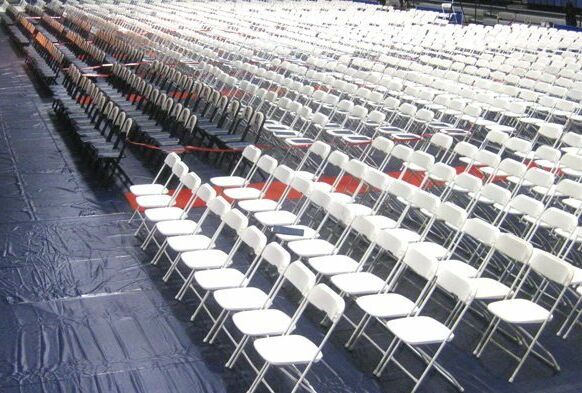 Shipping
5-10 Business Days
Manufactured In The USA
Made in Philly Since 1874
Learn More
10' x 100' Pre-Cut Rolls
GymGuard®
Extend the lifespan of your floor by protecting it with GymGuard® Floor Covering. These pre-cut rolls are waterproof and rot resistant and are shipped in 10′ x 100' sections for easy handling.
Your selection requires a custom order. Our sales team is here to help!
Pre-Cut Gym Floor Covers Features
Ultra-durable, 3 ply fabrics
PVC coated (on both sides) polyester mesh
Fire retardant to all standard fire codes
NFPA 701, CA Fire Marshal and UL 300
Customizable for your needs
15, colors, 5 weights, custom made to your gym floor dimensions!
Highly resistant!
Waterproof, rot and mildew resistant, anti-fungal and anti-bacterial!
Reviews
Frequently Bought Together