How-To Guide
FenceMate® Windscreen Installation
March 03, 2011
IMPORTANT!
Failure to follow these guidelines may result in damage that is not covered under warranty:
Attach at every grommet.
Use a separate cable tie for each grommet. Don't double up on cable ties between panels.
Replace broken cable ties quickly. When cable ties break broken and the windscreen starts to whip against the fence, it can be damaged beyond repair in a few hours.

---
ADDITIONAL TIPS & TRICKS
Proper installation is essential for a clean, professional and long-lasting application.
Don't install on a windy day. Wind will complicate installation
Use standard cable ties on top, heavy duty on bottom. In the event of strong wind, it is ideal for the top row of ties to break first, allowing the windscreen to fall downward. If the bottom ties break first, the loose fabric will whip against the fence and cause excessive damage that is not covered under warranty
Do not over-tighten cable ties. Consider leaving a bit of extra room in for final tension adjustments upon completion
Use "S" hooks (not included) to temporarily hang windscreen as you work. Lifting the panel off the ground makes it easier to attach and tighten at each interval.
---
INSTALLATION

1. Referencing your original sketch, lay out each panel in front of the section it belongs to. Attach the top-left corner grommet to the fence at the location you started your measurement (this should be the tension bar). Continue attaching the top of the windscreen for approximately 10', pulling the screen taut with each grommet. Attach cable ties so that they are pulling in the same direction you are.

2. Return to your starting point and attach the left edge to the fence from top to bottom, pulling taut and wrinkle-free.
3. Secure the next row of grommets within your 10' section, pulling the cover taut at each grommet. If your screen has lacing lip(s), repeat as necessary, working from top to bottom, until screen is completely secured up to your stopping point.

4. Repeat process for the next 10' section. Continue working in 10' sections until panel is completely in place. Repeat process for all screens.
---
Pictured:
Improperly installed windscreen (top)
Damage to due doubling up of grommets (bottom left)
Damage as a result of failure to replace broken ties (bottom right)
Get a Free Quote
Ready to order or looking for more info? We're here to help!
Questions?
Call Us Today!
Visit Us
CoverSports
5000 Paschall Avenue
Philadelphia, PA 19143, USA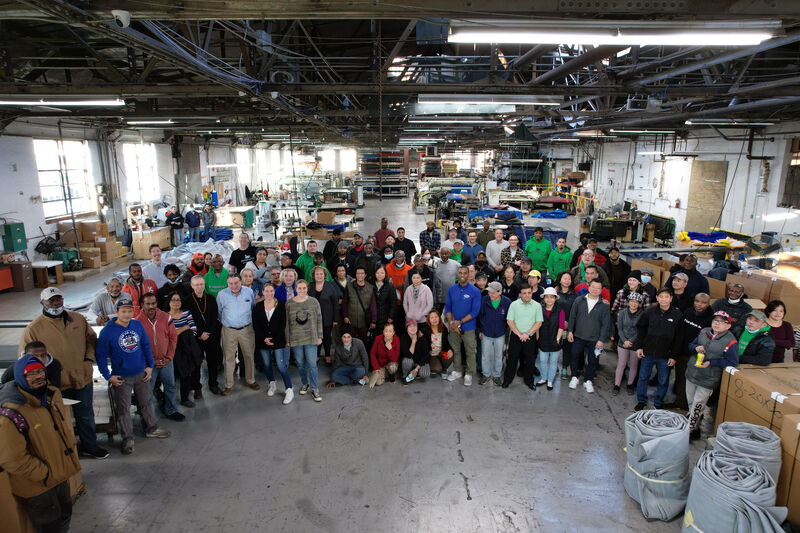 We're here to assist!