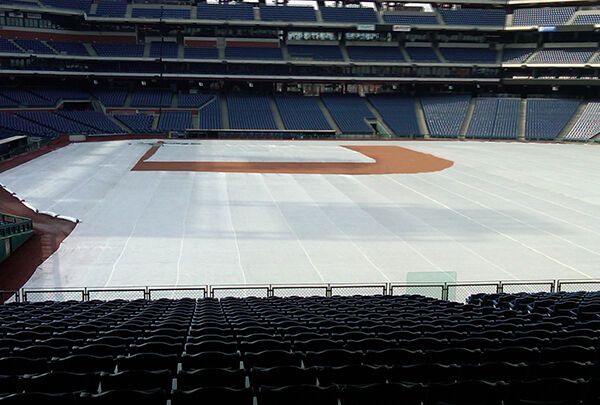 Shipping
3 business days (stock sizes)
Manufactured In The USA
Made in Philly Since 1874
Learn More
Growth Covers / Turf Blankets
FieldSaver®
Scientifically proven to encourage thicker, fuller grass - all while protecting your turf against the elements. Our winter turf blankets and growth covers keep fields healthy and ready for game day. Compare to our competitors and see the difference for yourself!
Your selection requires a custom order. Our sales team is here to help!
Thicker, healthier, more vibrant turf grass
Multiple levels of protection
FieldSaver® growth covers protect against wind, ice, snow, frost, foot & animal traffic.
Promote healthy growth
Scientifically proven to increase growth yield (by up to 78%!) and promote more vibrant color.
Durable and long lasting
Superior strength and durability, proven by experts in the field!
High Quality
6-ply double stitched hems and 90% light pass through!
Reviews
Frequently Bought Together