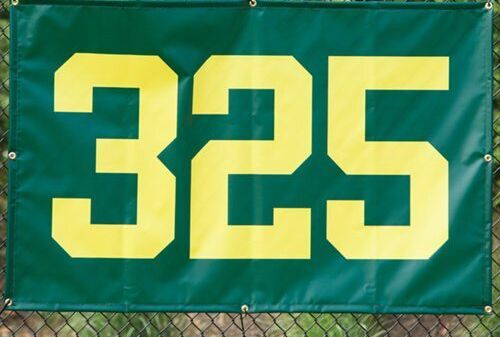 Shipping
7-10 Business Days
Manufactured In The USA
Made in Philly Since 1874
Learn More
Outfield Distance Markers
CoverSports®
Your selection requires a custom order. Our sales team is here to help!
Benefits of a CoverSports distance marker
Rugged
Our distance markers are printed digitally on 13 0z. reinforced vinyl fabric.
Customizable
Available with numbers and background colors of your choice.
Reviews
Frequently Bought Together
FenceMate®
Eliminate distractions and elevate the look of your field. Include custom graphics to showcase your team!
Buy Now
Grand Slam Fencing™
The ultimate temporary sports fence, all in a single kit. Includes foul poles, sockets, distance banners & more!
Buy Now
FenceCrown®
A cost effective way to cover your fence tops for added safety while giving you that "big league" look.­
Buy Now