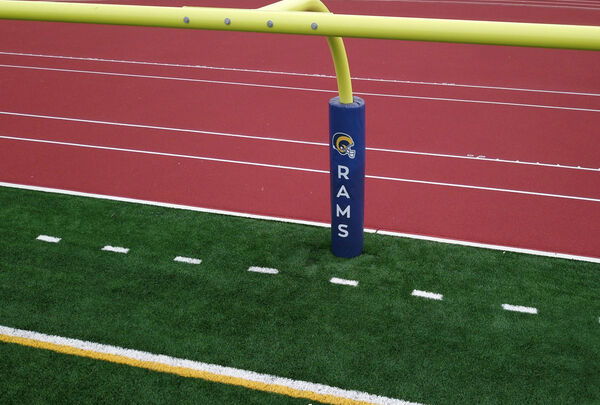 Shipping
15-18 Business Days In-Stock Items / 18-21 Business Days Custom Items
Manufactured In The USA
Made in Philly Since 1874
Learn More
Football Goal Post Pads
CoverSports®
CoverSports football stadium goal post pads protect against high-impact tackles and reception attempts in the end zone. Choose between 14 color options and customize with lettering or logos to promote your team and enhance your brand!
Your selection requires a custom order. Our sales team is here to help!
Built for the hardest hits
The right foam for the job...
4″ Soft IFD 50 foam provides cushioning against high-impact collisions in the end zone
Build your Team Identity
Elevate your team's brand with custom lettering and logos.
A Perfect Match...
Pair with stadium padding to maximize visual impact
Installation Options
Choose between grommets and velcro options
Reviews
Frequently Bought Together