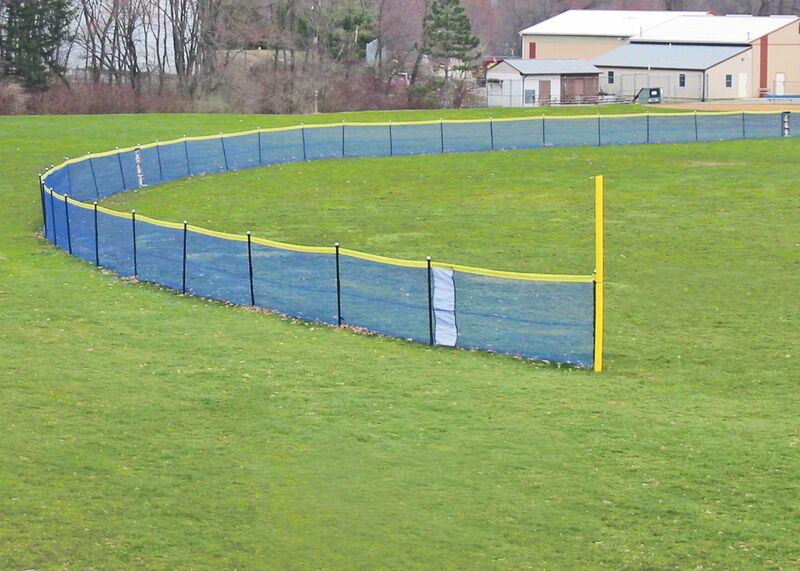 Shipping
5-8 Business Days In-Stock Items
Manufactured In The USA
Made in Philly Since 1874
Learn More
​In-Ground ​Fencing
Grand Slam Fencing™
Create ​your ​own ​baseball ​and ​softball ​fields ​with portable​ ​outfield​ ​fencing.​ ​Our ​In-Ground Grand ​Slam ​Fencing™ ​provides a quick and easy way to define and anchor your outfield. Choose from standard 10' pole spacing or optional 5' spacing for increased stability and reduced sagging.
Your selection requires a custom order. Our sales team is here to help!
Portable outfield fence for natural turf!
Easy Install, Fast Tear Down
Quick & easy to set up and take down; roll up with poles in place in just minutes!
Accessories
Additional accessories available - socket kit, custom distance banners, foul poles and more...
Design flexibility
Change outfield distance by adding or eliminating sections! Design your layout with overlap/gaps in sections for easy ball retrieval.
Additional Options
Available with either loops or vinyl pockets for pole attachment (see photos below).
Reviews
Frequently Bought Together