Shipping
10-13 Business Days Unprinted Items / 21-24 Days Printed Items
Manufactured In The USA
Made in Philly Since 1874
Learn More
Tennis Court Covers
FieldSaver®
Serve up some protection to help defend your outdoor tennis court from the elements. Ideal for protection in the off-season, or during your off-days.
Your selection requires a custom order. Our sales team is here to help!
Protect your tennis court from the elements and foot traffic
Reduce wear & tear
Durable protection that can stand up to weather and foot traffic, keeping your court safe when not in use.
Easy to manage
Choose between ground stakes or sandbags to keep your cover in place
Optional Features
Cut-outs at poles (if not removable), Pull handles at 10' - 12' intervals, Grommets for fastening to soft courts
Custom & Standard Sizes
Standard 54' x 60' size (half of a standard court) or custom size to your needs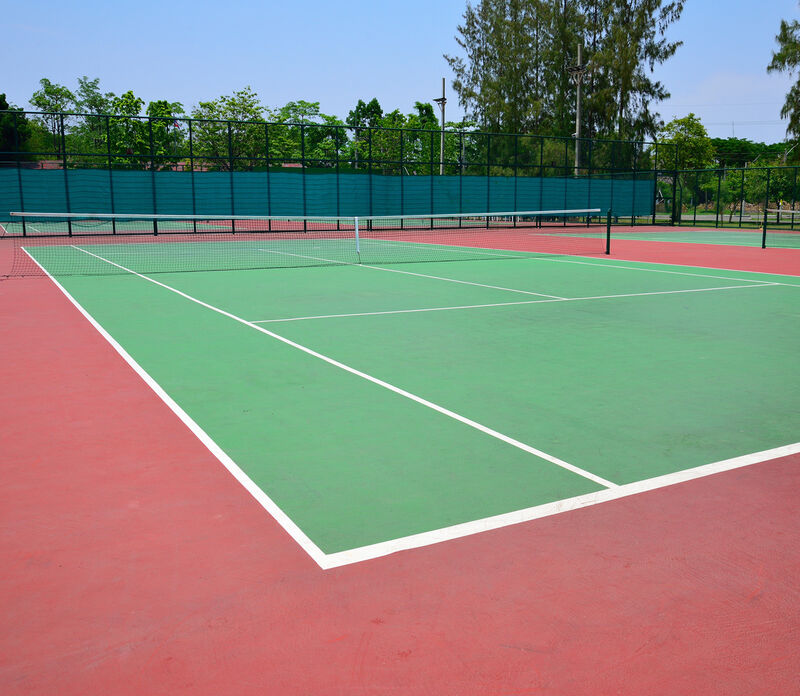 Reviews
Frequently Bought Together
FenceMate®
Allow players to focus on their game with FenceMate® Tennis Court Windscreens and Privacy Screens.
Buy Now