Company Announcement
CoverSports is Transitioning into Manufacturing Personal Protective Equipment
April 06, 2020
Transcript
Brian Jakicic – Director of Operations:
"Normal production has been idle for about the last two weeks, and because of that we're trying to rapidly move as much of our production as possible to the needed supplies of the day, to help fight the COVID-19 pandemic. The employees are here on a voluntary basis, because they understand they importance of the products we're producing."
Paola Hernandez – Project Lead:
"We've been searching for a way to help out, and we've been given that opportunity by the Philadelphia Fire Department in creating these disposable masks for their front line of defense. We're producing these masks out of a single piece of breathable polyester on all our cutting machines. The fire department will be handing these masks out to anybody they come in contact with who does not already have a mask, to perform as a type of barrier."
Brian:
"There is an in-state and an out-of-state collaboration of textile manufacturers to rapidly transition as much of our production as possible. We're all just trying to do our part."
Get a Free Quote
Ready to order or looking for more info? We're here to help!
Questions?
Call Us Today!
Visit Us
CoverSports
5000 Paschall Avenue
Philadelphia, PA 19143, USA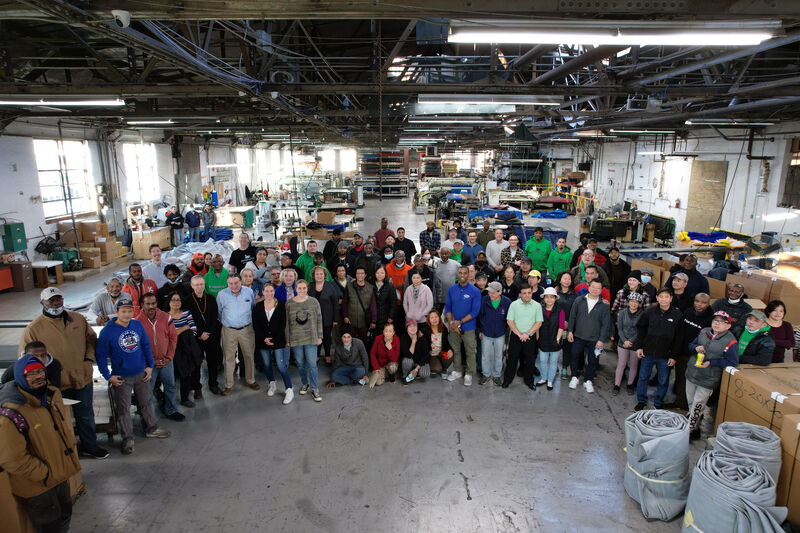 We're here to assist!