Blog
5 Baseball Field Grooming Tricks Used By The Pros
April 22, 2015
Grooming your baseball field is about much more than simple aesthetics. Sure, you want your field to look beautiful and professional, but what's truly important is that your field is safe for play. As a grounds maintenance worker, your top concern should be the safety of the players that will be taking the field, so you can't afford to cut any corners when it comes to field maintenance.
Here are five helpful baseball field grooming tips used by the top grounds managers at the Major League level.
Keep detailed field maintenance records — Staying organized is key to being an effective, successful field manager. Keeping field maintenance records is about more than just documenting all of the different tasks you've performed. Yes, that's important, but record keeping also helps you improve your timing and optimize your practices for better results. A few tips for baseball field maintenance record keeping:
- Use a calendar to track and schedule all daily tasks and field usage. - Keep an equipment log for all field maintenance equipment. - Make a record of any pesticide and fertilizer applications.
Master the proper raking technique — Raking the base paths helps keep them smooth, level, and in good condition. However, it's important that you know how to rake your baselines properly. You should never rake across the base path as this can cause lips to form at the edges and low spots to form in the middle. Instead, make sure you rake down the base path (e.g. from home plate toward first base). Also, make sure you don't over-rake any wet infield mix as this can cause it to become mushy and inconsistent. Just give it a single pass when wet.
Use different types of drags for optimal results — Regularly dragging the skinned infield will keep it in safe playing condition. There are many different types of drags available, and you should know when to use each one. For example, a nail drag is good for roughening the top of the surface so soil conditioner can seep in. A manual drag is good for finishing the baselines, skinned infield and home plate areas. Finally, a rigid drag is good for leveling the playing surface.
Always use water and tamp when filling holes — Filling the holes in your field is one of the most important tasks for creating a safe playing surface. The proper way to fill holes in a baseball field is to sweep the hole clean of any loose material, add water, add packing clay or dirt depending on the area of the field, and tamp it into place. This will create a fix that will last, whereas simply filling a hole with just dry material will fall apart as soon as a player steps on the area.
Walk the field daily if possible — As often as possible, you should walk your baseball field to identify any hazards that need to be addressed, looking for things such as standing puddles, holes, ruts, lips, damaged equipment, trash and so on. Ideally, you should walk your baseball field daily, but depending on the budget of your league/team, this may not be possible. At the very least, make sure the field is thoroughly walked and prepped before every game.
Give your players the safest, most beautiful baseball field possible by adhering to these highly effective grounds keeping tips.
Get a Free Quote
Ready to order or looking for more info? We're here to help!
Questions?
Call Us Today!
Visit Us
CoverSports
5000 Paschall Avenue
Philadelphia, PA 19143, USA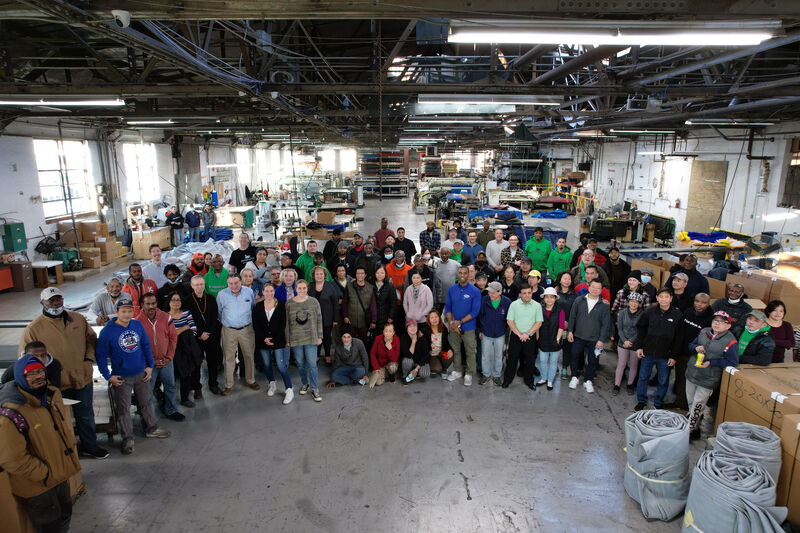 We're here to assist!