Blog
Barrier Covers Transform the Look of an Event
January 19, 2012
Barrier covers are a simple, affordable way to transform an event location - adding safety, interest and valuable branding opportunities.
The holiday season calls for endless parties, events and fundraisers. Ones that draw a big crowd usually call for a certain level of organization in order to maintain safety and crowd control. A popular crowd control solution is steel barriers. The advantages to these products (which are typically 43" high, 8' long) are:
Low-maintenance
Durable, stable yet highly portable
Will not rust or corrode in wet or extreme weather conditions
The biggest drawback to the barricades? They are not the most attractive product (in fact, they are an eyesore), especially when multiple barriers are lined up around an event space.
The solution? Cover them up! Barriers can easily be covered with a Vinyl or Mesh fabric that is custom-fit to the barricade size and placement of the connector pieces. Covers can be plain and one-color, so that they blend into the background of a space. Or covers can be customized to include a logo, or lettering, to promote sponsorships or team spirit, and enhance the decor of the surroundings.
Tostitos took advantage of the dual-purpose barriers, and installed them for crowd control and marketing for an event in Times Square during the December 2011 holiday season. Tostitos teamed up with Big Brothers Big Sisters to raise money for the Foundation. A number of notable football stars, such as Jim Kelly and Antonio Pierce, as well as celebrity Nick Lachey, worked the "party with a purpose", coaching fans to kick a record-breaking number of field goals. This event was a touchdown for successful fund raising, and CoverSports played an assisting role - both in supplying the covers, and in making a donation. To learn more about the event visit the Big Brothers Big Sisters website.
Of course, barriers are used year-round to maintain crowds and order at festivals, races and sporting events. And barrier covers are up for the job regardless of the season or application. They are fabricated with durable fabrics that have UV protection, strong seams and long-lasting ink (when graphics are applied).
Keep in mind that there are several styles of barricades on the market so make sure you communicate the style and measurements to your cover manufacturer. Read more about our barriers here.
Get a Free Quote
Ready to order or looking for more info? We're here to help!
Questions?
Call Us Today!
Visit Us
CoverSports
5000 Paschall Avenue
Philadelphia, PA 19143, USA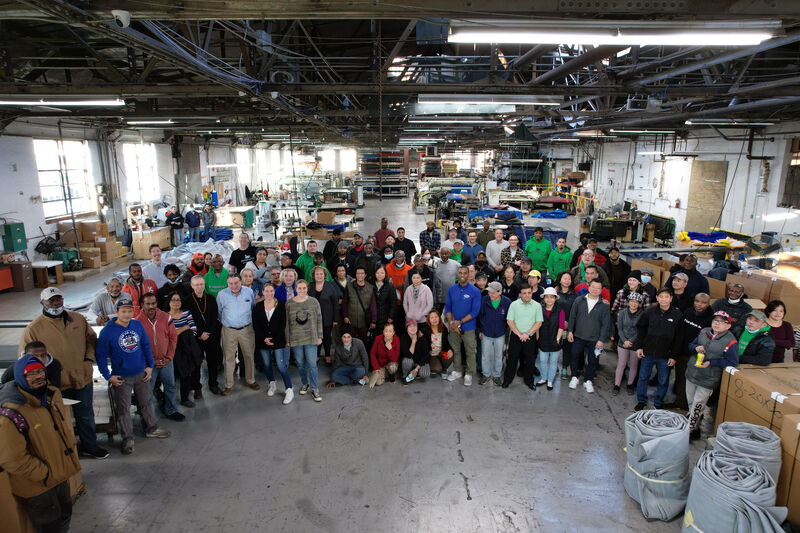 We're here to assist!