Blog
Boosting Baseball Revenue: Making Money on a Traditional Non-Revenue Sport
February 10, 2014
In most big universities, baseball is considered a "non-revenue" sport, meaning that instead of making money for an athletic department, the program actually loses money over the course of the season. Yes, in major college conferences like the Big 10, Big 12, Pac 12, ACC, SEC and Conference USA, among others, it's football and basketball that generate most - if not all - of the annual athletic department profit, which thereby is used to fund the non-revenue sports, like baseball.
While it's important to note that this isn't the case for all college programs, baseball does create a conundrum for university athletic directors in terms of how to run and fund such programs. And while turning such programs for profit is the ideal end goal for athletic directors, even reducing the amount that baseball programs are "in the red" - whether it be by thousands, tens of thousands or even hundreds of thousands of dollars - can make a big difference to a program's bottom line. It's no secret that the best way to build revenue is through the stadium itself. Here's a look at several ways athletic directors can look to make money on a traditional non-revenue sport:
1. Custom Fence Covers
People like to attend baseball games largely for the ambiance - the crack of the bat, the smell of freshly cut grass, the sound of baseballs hitting leather gloves. A big part of creating that atmosphere is ensuring that the stadium looks good. For example, instead of plain chain link fence in the outfield, consider having the team mascot, university name or even the athletic ticket office printed on the fence windscreens. This helps create an environment by enhancing the look of the fence and may even help boost ticket sales for baseball and other university sports by giving fans easy, convenient access to the ticket office's contact information.
2. Advertising
To piggyback off the above custom fence covers revenue generating idea, another way to profit off of a baseball stadium is to sell advertising or sponsorships, whether they be displayed behind home plate, down the first or third base lines or along the fences in the outfield. Such positioning gives advertisers premiere exposure on home plate and mound tarps. Custom flags and banners can also be sold in many positions around the ballpark.
So what types of companies would be advertising prospects for a baseball stadium? Think of sporting goods manufacturers, restaurants, banks, car dealerships, etc. Remember, to make advertising possibilities the most attractive, it's important to seek companies that can cater to baseball fans and the type of people that will be taking in a ball game in the stadium. Do you think we could include National Chain examples like McDonalds & Dunkin Donuts? These companies may be interested in participating in giveaways or coupon promotions.
3. Winning
Everybody loves a winner - that's no secret. And while winning can create a positive buzz on campus and in the local press, it can also account for two other big factors - more tickets sold and more merchandise sold. This all leads to additional revenue for the athletic department. So while a stadium can have all the latest bells and whistles to appease a fan base, it's the performance of the team on the field that will ultimately lead to profit.
4. Promotional Games
One way to drum up game attendance - regardless of how successful the baseball team is in a given year - is to hold promotional games. Such games create a buzz around campus and the surrounding community and give baseball fans and students another reason to attend the ball game aside from the game itself. The idea behind promotional games is not only to get more people than normal in the gate, but to also create new baseball fans that become repeat attendees.
Here's a look at some popular promotional game ideas:
$5 Student Night
All student tickets are just $5 when a valid student ID is presented at the gate. (Note: A ticket cost promotional date can and should be adjusted based on the normal price of a student ticket.)
$1 Hot Dog Night
No food is perhaps more synonymous with the game of baseball than hot dogs. Discounting the food can lead to an uptick in attendance and also increase the sales of hot dogs on that particular night.
Kids Run the Bases
Pick a weekend afternoon game and allow all children in attendance to run the bases before or after the game.
Player's Clinic
Along the lines of the above promotion, invite all children at the ballgame that day to participate in a pre-game baseball clinic, hosted by the members of the college team.
Alumni Game Night
This is a great chance to honor prominent alumni, and hopefully, receive commitment from them and other alumni to facilitate fundraising.
Other Ideas
Other promotional ideas include autograph sessions with players, buy-one get-one free night and free giveaways, like calendars, bobble heads, etc. 50/50 raffles at each home game are another idea to increase revenue.
Remember, at most universities, baseball is a non-revenue sport, which means that the program is supported by other, more popular sporting events on campus. But just because baseball typically isn't a school's big money maker doesn't mean that money can't be made off of it. And for athletic directors that aren't taking advantage of stadium amenities and exploring outside-the-box ways to increase program revenue as far as facilities are concerned, they're missing a big opportunity to take their baseball program to new heights.
Get a Free Quote
Ready to order or looking for more info? We're here to help!
Questions?
Call Us Today!
Visit Us
CoverSports
5000 Paschall Avenue
Philadelphia, PA 19143, USA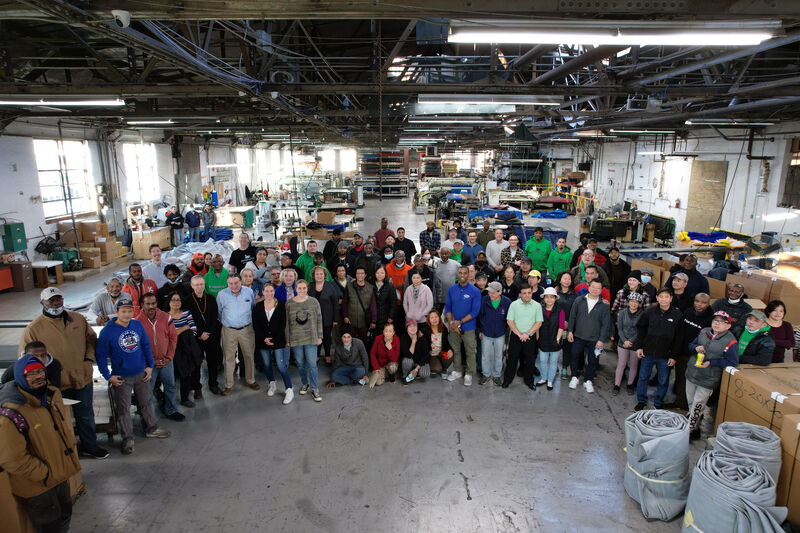 We're here to assist!