Blog
Collegiate Sports - A Tool for Building Brand Recognition and Reputation
February 17, 2014
Athletic programs have their ardent supporters and vocal critics, but there is no denying how important high-profile competitive sports are to school branding, increasing the school's reputation and visibility, and generating money that doesn't just go back into the athletic program from which it came.
What Makes Sports so Important to Colleges and Universities?
Regardless of how people feel about collegiate sports in general, realistically, the programs are here to stay, and for good reason. As Robert Steinberg, Provost and Senior Vice President of Oklahoma State University explained in an article for the National Association of College and University Business Officers, college athletics provide great value both on and off the field not only the college but for the students who attend the institution, too.
School Spirit
Most competitive-level college sports encourage school spirit. On game days, students, fans, and others dress up in school colors or wear team logos to show pride. High-profile college sports also encourage donors by giving them the tangible evidence they may need to see the impact of their donations.
Strengthening Bonds between University and Community
In some cities or towns, residents may resent the college or university because of its tax exempt status. Concurrently, the same people understand how important the school's presence is as they are often the largest employer in the community and may be a vital source of arts and cultural events.
The more widely recognized a college is, and the more successful any or all their athletic programs, the more likely it is the surrounding community will come to home games. Consequently, local businesses stand to profit from game day visitors who spend money there – thus, reinforcing municipal support.
School Loyalty and Team Pride
Competitive sports inspire people to show the loyalty and pride they feel for the school and its teams. That sense of loyalty and pride is most important among the school's financial contributors, stakeholders, Board of Regents, or other administrative organizations that handle budget allocations throughout the college or university.
Student Recruiting Ability
The more successful a university's athletic program, and by extension, their sports teams, the more likely it is applications from prospective students will increase. A successful team, especially one that goes on to win important championship games, will get more local, regional and even national exposure. With a larger pool of student applicants, universities gain the ability to choose from the cream of the crop and cultivate a thriving center of higher learning.
Encouraging Alumni Support
Colleges need a well-established, loyal alumni base. To achieve this, schools must have something tangible, visible, and exciting enough to make their alumni want to stay connected with their alma mater.
Sponsoring events before important games and giving alumni association members a discount on individual or season tickets to sporting events is the easiest and arguably most successful way to do that.
Using Competitive Sports to Help Build a School's Brand
The University of Texas is one school that thinks of itself as a brand. As the school explained in its own brand guide, the University of Texas brand is a combination of what people think, see, feel and hear about the school -- it's everything that encompasses public perception about the school, or that makes the name, and what people associate with that name, recognizable. Colorado State University believes that the concept of a "brand" encompasses every expectation the university's stakeholder's associate with the school. They don't believe that their brand is limited to the people who represent the college, or what the school delivers; it extends to how the school delivers it. As a result, schools need to recognize their sports teams as a branch of a larger tree and utilize it to shape an entire brand.
Marketing as an Effective Branding Tool
The Council for the Advancement and Support of Education, rightly points out that since most colleges and universities don't have name recognition, they don't attract enough students or generate enough money to turn themselves into household names. One of the most successfully ways to effectively change this fact is through carefully investing in a competitive sports program.
Higher education branding isn't that different than branding in the commercial sector. Colleges who use branding as a marketing tool have a lot in common with companies like Xerox, Volvo, Campbell Soup and Coca Cola. These schools depend on money they generate from stakeholders. Moreover, schools must vie with competitors in terms of pricing, quality, the services they offer, and their reputation.
How Colleges Can Expand Their Branding to Include Other Sports
High profile schools have football and basketball teams that generate money and bring recognition to the school. While many schools are successfully capitalizing on their football and basketball programs, they are focusing on fall and winter sports, possibly losing out on the chance to build athletic programs that include sports for every season of the academic year. The traditional and arguably, most popular sport for spring is baseball.
Colleges and universities should consider the possibility that although baseball and softball often don't have the recognition of football or basketball, these sports could become a source of added revenue for the school and expand the focus of their competitive athletic program from two seasons to the entire academic year. Doing so could even give the school added exposure.
Though not as well-known as the Bowl Championship Series of football and March Madness for Basketball (both for men and women's teams,) baseball and softball have the College World Series – the NCAA Division I Championship of baseball and softball.
Since neither baseball nor softball have the recognition of other high-profile college sports, schools need to find ways to increase that visibility, broaden their exposure, and use spring ball sports as part of their overall branding and marketing tactics. These strategies should include:
Utilize stadium facilities with Branding Opportunities-- By using outfield fence windscreens, bleacher banners and stadium wall padding bearing the college mascot, school name/logo, slogans and colors to cover field fences, anyone who drives, rides or walks through the area, will be reminded of the school's sport's program. You can also use photo images of school players, hall of fame alumni and professional players to draw attention. Visually prompting stakeholders keeps the school's brand at the forefront of everyone's minds.
Bank of the Success of Past Players: Build program reputation by publicizing the names and numbers of major league baseball players who went to the school. Doing so will bring attention back to the school every time a past slugger is up to bat during major league events.
Win Games: Team success directly correlates with brand awareness. The winning performance of baseball and softball teams on the field will heavily impact the visibility of the school itself outside of campus. Whether or not it is fair, people see successful institutions as having winning teams.
All-in-all, when done right and managed properly, college athletics can be hugely positive for academic institutions. They aren't just "nice to have," as Sternberg put it, but may be a necessary tool in elevating these schools to household names.

Get a Free Quote
Ready to order or looking for more info? We're here to help!
Questions?
Call Us Today!
Visit Us
CoverSports
5000 Paschall Avenue
Philadelphia, PA 19143, USA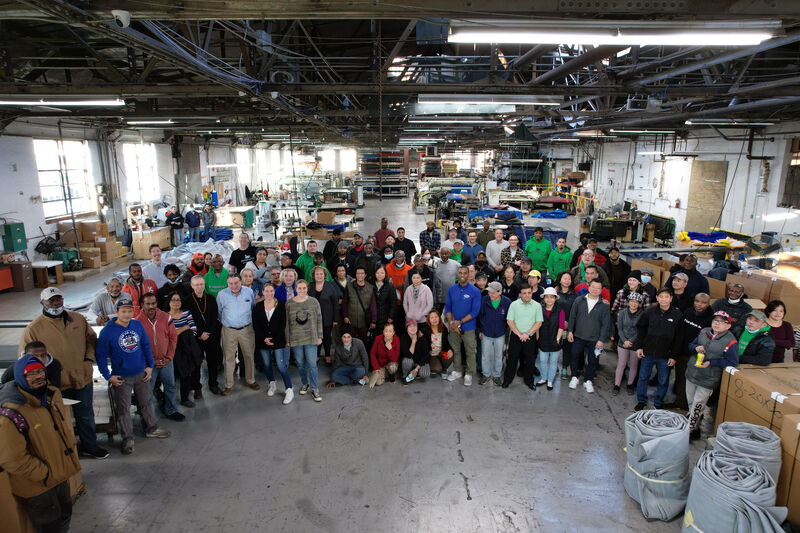 We're here to assist!