Blog
Do You Really Need Gym Wall Padding For Certain Sports?
November 20, 2014
When designing your gym, safety should always be a top consideration. From the quality of the flooring to the upkeep of the equipment, every detail matters when ensuring the safety of your student athletes.
One commonly overlooked area for safety improvement is the use of wall padding. In high-speed, high-impact sports like basketball, the action often spills off the floor, putting athletes at risk for a hard collision with the wall, columns, beams, corners or other dangerous surfaces. Without padding on these stiff surfaces, athletes can get seriously injured if they slam into them. That's why wall padding is such an important safety feature that needs to be in sports gyms.
If your gym hosts any of these indoor sports or activities, you should install wall padding and column padding throughout the facilities on every wall, beam or column.
Basketball: Basketball is a fast-paced sport with intense on and off thecourtaction. While the real action takes place in between the lines, the game can spill off the court as athletes go diving for a loose ball, receive a hard foul, or losecontrol during a fast break. A high-impact collision with the wall could cause a basketball player to break a bone or even get a concussion. Wall padding can provide extra safety for basketball players, reducing the impact of collisions.
Volleyball: While volleyball might not be a high impact, rough sport, the action can be very intense, and there are injury risks for the athletes. Wall collisions can occur as athletes run furiously to save a ball from going out of bounds. These types of collisions are especially dangerous as the player is so focused on the ball that he or she doesn't even see the wall coming. Proper padding can help protect the athlete and minimize the risk for injury.
Indoor soccer: Indoor soccer tends to be faster and a bit rougher than traditional outdoor soccer. The action is intense, and the collisions can be brutal. Often times, players get slammed into walls fighting over loose balls and chasing down the action. Wall padding can help save an athlete in a brutal collision, keeping them in the game.
P.E. class: P.E. classes often involve all sorts of sporting activities, from basketball to dodge ball and so much more. Keeping students safe is a priority for P.E. teachers and schools. That's why wall padding is a safety feature all school gyms need to invest in.
Gymnasium wall padding can help to keep players safe and help reduce the occurrence of serious injuries. Don't ignore potential safety hazards. Make sure your walls, corners, beams and columns are all properly covered to prevent injuries while also enhancing the look of your facility. Choose high-quality, easy-to-install wall padding that protects players and keeps your gym as safe as possible.
Get a Free Quote
Ready to order or looking for more info? We're here to help!
Questions?
Call Us Today!
Visit Us
CoverSports
5000 Paschall Avenue
Philadelphia, PA 19143, USA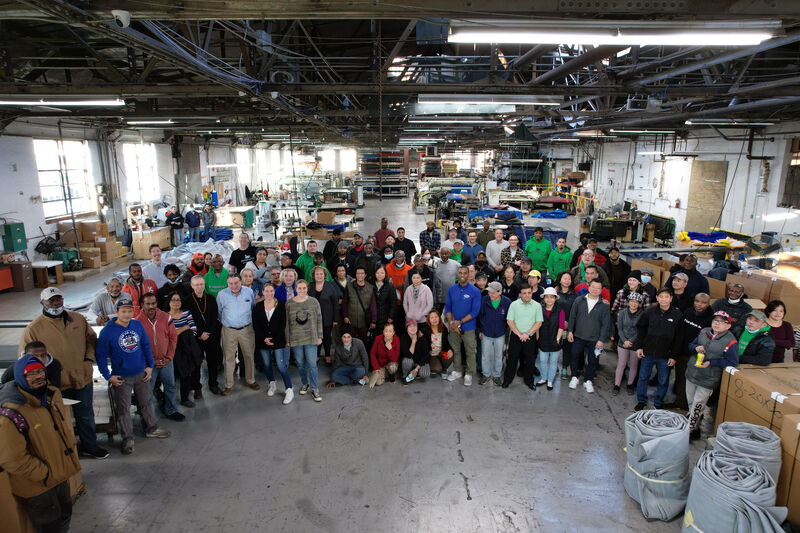 We're here to assist!