Blog
How To Prevent Common Athletic Injuries with Sports Field Maintenance
June 26, 2014
When it comes to keeping athletes safe, sports field maintenance managers bear a lot of responsibility. If an athletic field isn't properly maintained, it's more than aesthetics that can be damaged — it's the athletes' physical well-being. So if you're the one who's preparing and protecting a sports field, what do you need to keep in mind? What are some common athletic injuries that may occur while players are on the field, and how can you protect against them? To help answer these questions, here is a look at what you need to know about field maintenance safety and injury prevention.
Turf covers can protect the field against rain, sleet, snow and other inclement weather.
What Are Common Athletic Injuries on a Sports Field?
Injuries sustained on the athletic field are not only serious, but they are also varied. While not all injuries stem from poor field maintenance, it's important to be aware of the risks. "As sports medicine surgeons, we see a combination of acute and overuse injuries," says Dr. David Geier, orthopedic surgeon and sports medicine specialist in Charleston, South Carolina. "In terms of acute, traumatic injuries, most athletes and athletic individuals present with knee or shoulder injuries, followed by elbow, ankle and back issues." There are plenty of ways for athletes to be injured on the field, even when that field is perfectly cared for, which is why maintaining field safety standards is so crucial. Whether it's a soccer field, a football field, a baseball field or something else, when a sports field isn't properly prepared, it becomes yet another way for athletes to be injured.
How Can Your Sports Field Maintenance Prevent These Types of Football Injuries?
If properly maintaining a sports field means reduced risks for players, it only makes sense to do so. Do you know what you should be doing to take care of your field? What are the steps involved with making a field safe for football or soccer games, for example? Consider the following specific strategies worth implementing:
Step 1 - Level the Playing Field

"It is important that field surface is consistent," says Dr. Geier. A level field makes for surer footing and reduced risk. With field turf maintenance, be especially alert to holes or divots in the field, as these are areas where athletes could easily trip, stumble and fall — causing injuries in the process. To make your field flat, Dr. Geier says to "try to minimize holes in the grass or turf where an athlete's cleats can stick."
Step 2 - Clear Debris

All kinds of debris and foreign materials can get in the way of a field's readiness for activity. Part of preparing yours, then, is as simple as getting rid of trash, rocks, etc., in order to ensure a clean surface area.
Step 3 - Use Field Turf Covers and Protectors

Field protection continues even when it's not in use — and that's where field maintenance equipment like turf covers and protectors can be so useful. These resources can protect the field against rain, sleet, snow and other inclement weather, they can prevent unwanted foot traffic, and they keep animals or other pests from wreaking damage.
Step 4 - Consider Surface Hardness

A great deal of sports-related concussions come from players' heads hitting the surface of hard fields. So conduct tests about the surface hardness of your field, and, if it's too hard, take steps to make it softer, especially when considering football injury prevention. With the possibility of a traumatic brain injury after getting hit or just falling on a tough field, it's best to do everything you can to benefit the field players. If it's a natural turf field, you can alleviate soil compaction through mechanical aeration — just not during hot, dry weather (at which point too much aeration can cause damage). If it's a synthetic turf field, measure the infill levels and make sure they are up to manufacturer's range, adding rubber if necessary.
Shop CoverSports' Football Field Maintenance Products
By recognizing the importance of proper football field maintenance and taking care of your fields, you work toward a safer, more secure sports environment. But even beyond preventative maintenance to the field itself, another key issue is providing athletes with proper training, which can go a long way toward reducing orthopaedic injuries. "Athletes warm up and stretch before training or competition," according to Dr. Geier. "In a broader sense, they should work to maintain good conditioning to prevent injuries that can occur with fatigue. Injury prevention programs, such as those to decrease the risk of ACL injuries, are also important for many athletes."
Discover what the best football field maintenance products are for your sports field or contact CoverSports for a quote today.
Get a Free Quote
Ready to order or looking for more info? We're here to help!
Questions?
Call Us Today!
Visit Us
CoverSports
5000 Paschall Avenue
Philadelphia, PA 19143, USA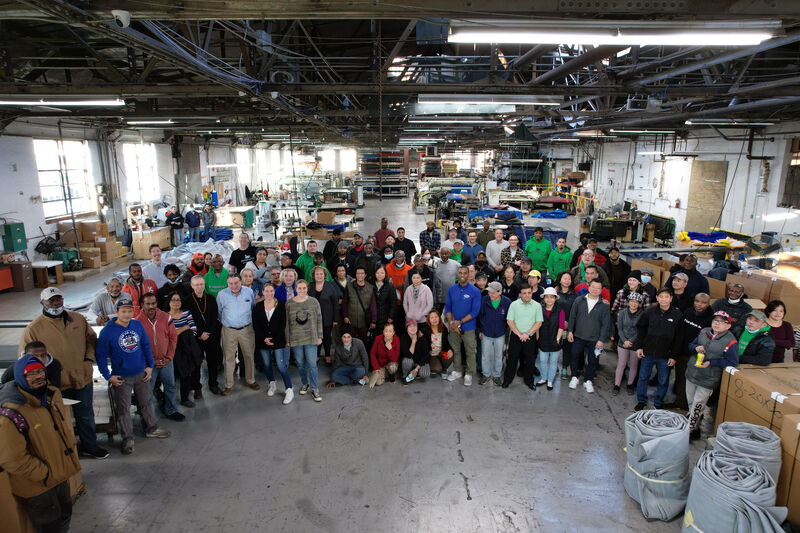 We're here to assist!