Blog
Goal Post Padding – Made in Philly by CoverSports
August 12, 2019
Goal Post Padding Manufactured in Philadelphia
Goal post padding is crucial safety equipment on any football field, allowing players to concentrate on playing the game without worrying about collision with the goal post. When combined with CoverSports' durable TuffPrint printing process, goal post padding becomes a major element of facility branding.
CoverSports produces its goal post padding in Philadelphia, Pennsylvania, where it has been manufacturing continuously for over 145 years. The padding comes 6' high and 4" thick standard, with choices between two diameters, 14 colors, and either quick attach velcro or grommets for lacing. Also available is fully custom construction to any specifications.
Add TuffPrint printing to give our goal post padding a bigger visual impact. This proprietary, UV-cured printing process results in full color graphics that are just as tough as the 18 oz vinyl they are printed on, and carry the same warranty.
Installation of CoverSports goal post padding is easy enough for a single person to accomplish in a matter of seconds with our velcro closure, or just a few minutes with lacing. For years to come your endzones will be looking safe and professional.
Ready to add goal post padding to your field? Give CoverSports a call a 800-445-6680.
Get a Free Quote
Ready to order or looking for more info? We're here to help!
Questions?
Call Us Today!
Visit Us
CoverSports
5000 Paschall Avenue
Philadelphia, PA 19143, USA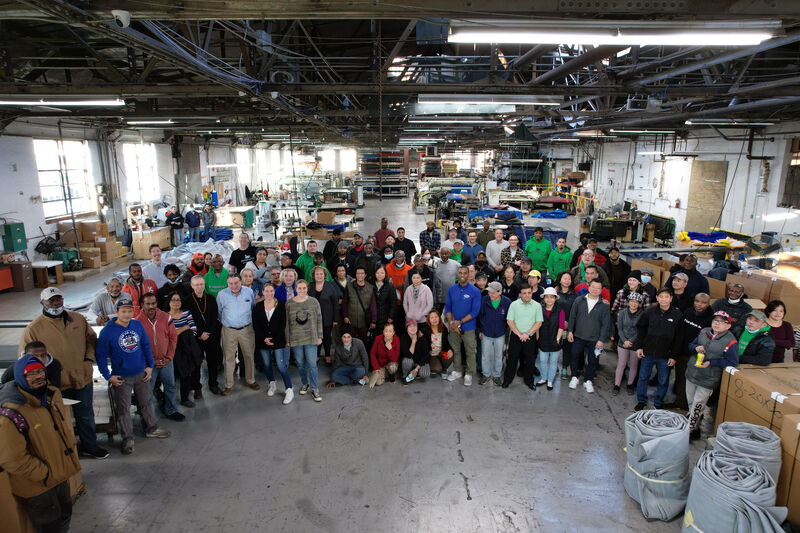 We're here to assist!