Blog
Role of Gym Mats in Olympic Sports
April 27, 2012
The Olympics are a platform for some extraordinary performances that include stunts that make me want to hold my breath. When the athletes jump and flip around, I feel some reassurance that they are protected by the gymnastics mats that would cushion their fall or landing. While Gymnastics is likely the most anticipated and viewed Summer Olympic sport, Track and Field High Jumping, Pole Vaulting and Martial Arts are other examples of Olympic competitive events that utilize gym mats for their routines.
Olympic gymnastics events, in all of their rigorous, intense training, are quite simple when it comes to mandatory equipment. Gym floor mats are used for cushioning when landing from a performance. Competition Landing Mats are recommended because they provide significant shock-absorption for gymnasts sticking landings from vault, bars, and balance beam routines. The cushioning of the gym mats does not guarantee the prevention of injuries, but certainly will prevent an injury from becoming as serious as it may have been without this extra level of protection (if used properly).
Olympic Track and Field High Jumpers and Pole Vaulters also utilize thick, cushioned gym mats as a mandatory part of their events. High jumpers scale a bar by leaping and hoisting themselves over the bar and, finally, landing on the gym mat. Pole vaulters utilize a long pole for support and then use it to propel themselves over a high bar and then also land on a gym mat. Because of the vertical heights that are reached in these events, landing on a well-cushioned surface is critical to protection from serious injuries.
Olympic Martial arts athletes utilize gym mats as a well-padded floor surface on which they perform as well. As this event is a highly intensive, contact sport, having a shock-absorbent surface on which the athletes perform is crucial to the prevention or reduction in injuries that they may potentially face if they are knocked to the ground during a match. 1 ½" mats with extra-firm foam are recommended because they provide firm footing and "street conditions", without a sinking effect.
Though all of these Olympic events utilize gym mats in different manners, their common thread is that they reduce the risks of injury that Olympic athletes face while competing in these sports.
For information on EnviroSafe gym mats and wall padding visit our indoor wall padding and mats page.
Get a Free Quote
Ready to order or looking for more info? We're here to help!
Questions?
Call Us Today!
Visit Us
CoverSports
5000 Paschall Avenue
Philadelphia, PA 19143, USA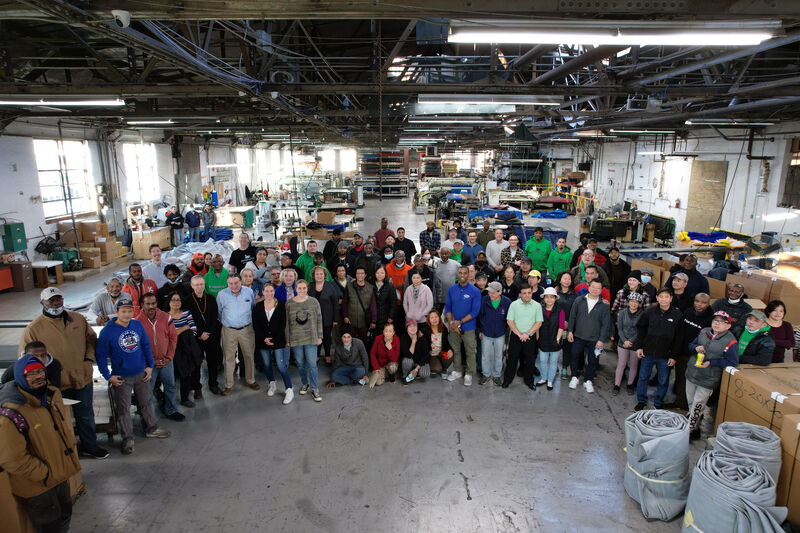 We're here to assist!