Blog
Gymnasiums Aren't Just for Sporting Events!
April 07, 2016
How to Transform a Gym for Special Occasions
The squeaky sound of shuffling feet against the hardwood grain. The sound of applause from the spectators. The blaring music pumping through sound system to get everyone amped.
No, we're not talking about a buzzer-beating basketball game. A gym can be so much more than just a home for hosting sporting events.
Gyms can be an attractive, convenient, and cost-effective event space for special occasions, such as proms, weddings, graduations, community events and fundraisers.
Whether it's something as low key and local as your community high school gym – or something more grandiose, like the college home court of your favorite alumni sports team, there are many multi-purpose alternatives for your favorite hardwood.
Floor Cover Protection
To begin the transformation from sports arena to party place, start with protecting your investment. The perfect cover or tarp can help add years to the life of your gym floor, transforming it into an ideal place for dances, concerts, graduations, weddings and so much more. The perfect cover, tarp or covering system will help ease the burden of heavy foot traffic, stains, scuffs, impact from furniture and all the damage that comes from celebrating special occasions.
Customized floor covering can come in a variety of colors, weight, slip resistant textures (hey, it can get dangerous when you're cutting a rug on the dance floor) and water resistant materials – because a little "whoops," drink spillage is bound to happen. And even more, storing and applying your floor covers doesn't have to be a hassle.
Divider Curtains
Transforming your gym into a wedding reception hall or celebration station doesn't begin and end with floor covers. If you want to section off parts of the gym and turn them into various "rooms" -- like a kid play place, for instance -- stylish divider curtains can help achieve your goal.
Wall Padding
Protective wall padding may not come to mind when you're thinking about prom gym decorations or special occasion gym transformations, but never underestimate the importance of safety at a party. Whether it's for the safety of your party goers or the protection of your gymnasium, wall padding can address certain hazards caused by corners, beams and columns found in gyms across the nation. And if you're bringing in a stage to transfer your gym into a concert hall, stage padding is a brilliant idea for proactive injury control because when you're rocking out, you never know when the crowd is going to get out of hand.
Theme It and Decorate It
After you've got the essentials down, it's time to make the transformation really come to life. Whether it's a prom theme, an elegant wedding look or a concert, get all the decorations you need. Some of the most popular ones include balloons, beautiful fabrics with great color schemes, tables with intricate table pieces, flowers, banners, ribbons, a photographer on hand to capture the moment, and anything else your creative mind can think up. Customizable banners can also be used to decorate your gym by reinforcing the theme of the event or promoting event sponsors.
Get a Free Quote
Ready to order or looking for more info? We're here to help!
Questions?
Call Us Today!
Visit Us
CoverSports
5000 Paschall Avenue
Philadelphia, PA 19143, USA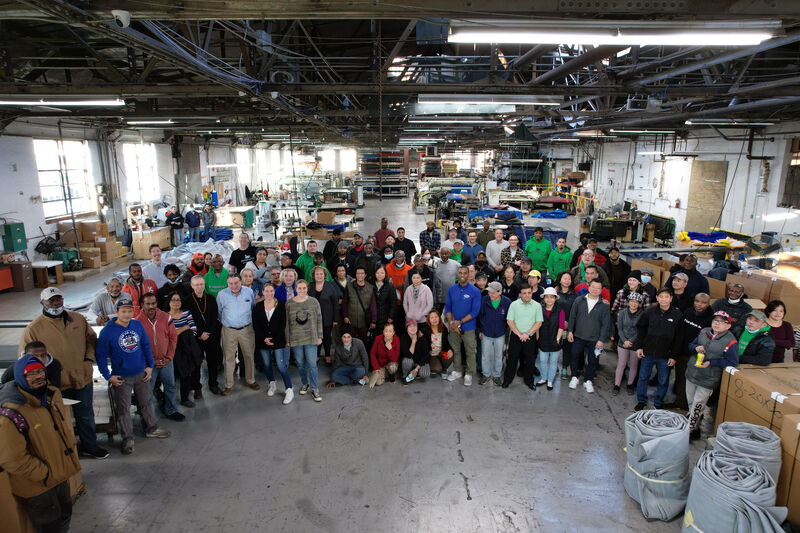 We're here to assist!