Blog
How to Brand Your Ballpark
May 20, 2019
Branding is a critical aspect of remaining competitive in the business world today, and that applies just as much to education and athletics, including ballparks and baseball teams at all levels, as it does to any other type of business. Your brand is a large part of your identity, and it's important to treat it just as carefully as you do your team's reputation.
What is Branding?
First, let's be as specific as possible about what we mean by branding. Branding is a marketing tool used to communicate the key characteristics that make your ballpark and team what it is: your mission, your legacy, and what it is you value. While branding involves a variety of tactics, much of it includes your logo and its distinctive colors, logos, fonts, tagline, and, in the case of a ballpark, a mascot. A successful branding campaign means that people will come away from your ballpark with a distinct and memorable impression. You want that impression to be engaging, exciting, and true to what your team's values really are.
In the end, branding is the part of your public identity and reputation that you can control. It is your way to bring what people think about your team or organization (aka, your brand) into alignment with what you want them to think about it. And of particular import for private schools and colleges, your brand is a reason for prospective students and athletes to choose you.
Why You Should Brand Your Ballpark
Let's start with some of the best reasons why you should be actively branding your ballpark:
Aid in the recruitment of players and coaches, catching their attention and making your ballpark and team stand out in their memory
Give your team a more professional atmosphere to practice and play in
Communicate the essence of what your team and organization stands for
Reinforce team values that impact the world outside of the baseball field
Promote active team spirit and pride
Encourage alumni and donors to invest
Increase team and ballpark loyalty
Beautify and improve the aesthetics of the ballpark
Create an active, exciting ballpark culture
Display your team logo, mascots, and other team spirit designs to a captive (but willing) audience
Establish a bond with the local community
And those are just some of the benefits of branding your ballpark!
Where Can Branding Be Implemented?
There are so many places where branding-related graphics can be used in your ballpark:
General purpose vinyl banners
Bleacher banners
Privacy screens
Field fences
Stadium and backstop wall padding
Roller storage covers
Pitcher's mound covers
Home plate covers
Batting practice covers
Locker rooms
Both interior and exterior walls (including everything down to the stairwells)
Any of these areas would be ideal for branding, whether it is the team motto emblazoned on the wall of a long hallway or an image of the mascot greeting you as you step up to the restroom area. You can even have murals on walls. And why buy a plain infield cover or plain backstop wall padding when you could have the team logo or mascot on it? Many ballpark flags and banners can be custom printed to reinforce your brand over and over again.
What Types of Graphics Are Included as Part of Branding?
When it comes to developing graphics for branding, you will typically see different variations of the team name and/or mascot (in the correct team colors, of course). You can also use images of hall of fame alumni, professional players, fan favorites, and coaches. It is not uncommon to implement team slogans, too. Have you won any championships recently, or does your team have a long and storied history? Let visitors know about it. You can use anything that will help people remember your team and your ballpark – be creative!
Importance of Consistency
Colors, fonts, and images need to be consistent with the established team logos. Consistency is very important when implementing a visual brand. There should be a limited number of different interpretations of school/team logos used to better establish the uniqueness of the brand and to aid in brand recognition. You want to leave a distinct impression, not a muddled or confused one. There are exceptions, however: you might want to show the evolution of the team logo or team mascot as an expression of the ballpark legacy.
Conclusion
Branding is important to athletics. Outside of the obvious financial benefits (advertising, recruitment, donors, alumni) there are many intangible benefits, such as enhanced team spirit, improved ballpark aesthetics, a more exciting ballpark culture, and the reinforcement of key team values. And branding isn't as hard as it seems, whether you are building a new ballpark from the ground up or just trying to give a facelift to an existing ballpark. While there are a few rules to follow in terms of consistency with your branding, the real limit is your imagination.
Brand with CoverSports!
At CoverSports, we know how very important branding is to your ballpark. We sell a wide variety of items for ballparks and athletic fields, including vinyl banners, windscreens, infield and spot covers, and backstop padding, just to name a few. One of the key services we offer is the ability to print branding and graphics on just about anything we sell. And we have made it as easy as possible for you to upload artwork and files for us to use for your custom printed orders right to our website. Contact us today at CoverSports and start establishing a strong, exciting brand for your ballpark!
Get a Free Quote
Ready to order or looking for more info? We're here to help!
Questions?
Call Us Today!
Visit Us
CoverSports
5000 Paschall Avenue
Philadelphia, PA 19143, USA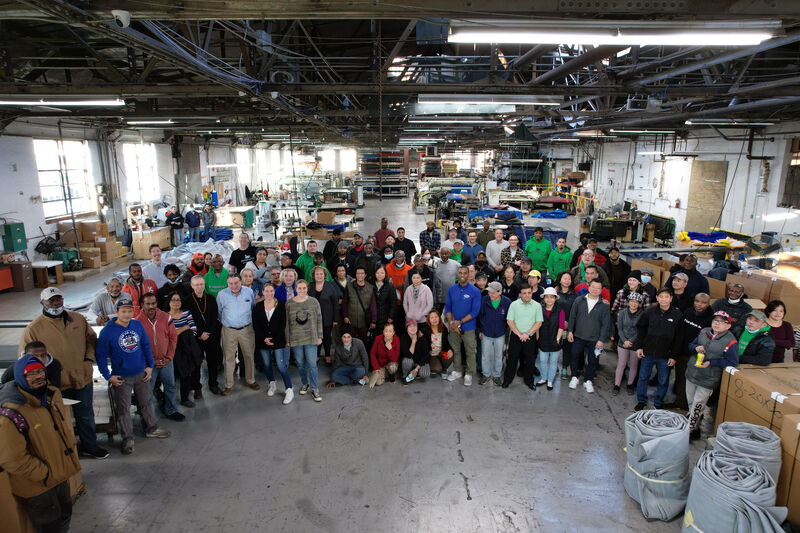 We're here to assist!