Blog
How to Organize a School Field Day
May 13, 2016
Other than summer vacation or that final hour bell, school field days rank right up there as a favorite moment in the hearts and minds of elementary school kids everywhere. School field days are like an extended, all-day recess where kids can laugh and learn while enjoying activities outside of the classroom. Fun, inexpensive field days can be had on school property, using the school's fields or (if a scheduled outdoor field day is cold and rainy) school gym.
With spring just around the corner, so too is student field day. But where do you start, and what kinds of things do you need to make it a success? Here's a list to help get the preparation started for your next kids' field day.
Plan early.
Every school year, one of the first things parents want to know is the date of their child's student field day. For teachers and administrators, that means getting a date on the books and scheduling your activities is a priority. To start, know how many people (students and staff) you'll need to feed — a cookout with burgers and hot dogs is typically a fun and easy food idea, however, it's important to keep in mind that some children may have certain dietary restrictions.
Then, begin thinking about printing t-shirts to color code and help identify each grade, otherwise you're bordering on organized chaos. Lastly, booking a date far enough in advance will help parents take PTO from their jobs while giving you more volunteers. And speaking of volunteers….
Get plenty of volunteers.
Student field days are fun for everyone, even the parents, but they're also a lot of work and involve a lot of planning. Coordinating everything from drop-off schedules and activities to lunch and child pickup. Calling in some parent recruits to volunteer can help you be in multiple places at once.
Defining tasks and divvying up responsibilities is the perfect way to tackle field day and ensure maximum fun. If you've got approximately 500 students at field day, consider having at least a 10-to-1 ratio, approximately 50-75 volunteers.
Do an equipment check.
To knock field day out of the park, you may actually need one—a park that is. Good news is, CoverSports has you covered—literally. Temporary, portable Grand Slam Fencing takes just minutes to set up and can help separate the activities of field day, such as a kickball/baseball/softball field. Portable fencing can also act as a safety perimeter to keep all the students together. Speaking of activities, here are some age-appropriate activities for every grade level at field day:
Grades K-2

Bubble blowing
Pin the _____ on the _____
Balloon pop

Grades 3-4

Sack races
Water balloon toss
Hula-hoop
Kickball/baseball/sports

Grade 5

Pie-eating contest
Relay races
Kickball/baseball/sports
Bucket brigade
Dividing up teams.
When dividing up the students for teams, there are a lot of ways you can do this to ensure it's fun and fair for everyone:
Pair up kids in alphabetical order by last name
If you want to encourage girls and boys to work together, ask the girls to form a line based on the alphabetical order of their last name and the boys to form a similar line. Pair up boy-girl teams by choosing girls and boys from each line, from A to Z.
Divide teams evenly. If you have an odd number of students that would make teams uneven, flip a coin that would determine which team gets the remaining student.
Keeping score and handing out prizes.
With teachers and parent volunteers on hand for the day, one of the adults in charge should be designated to keep score with another adult acting as referee within the game itself.
At the end of the game, prizes can be given to the team that's won. It's up to administrators to determine the prizes and ensure everyone has something to bring up fond memories of their field day. Some ideas to keep in mind:
Individual trophies and participation trophies
T-shirts and/or hats with your elementary school's name and year of the field day
Small, fun toys from a discount retailer: Think bubbles, whistles, sunglasses, stickers, or treat bags filled with candy or healthy snacks.
Designating play areas.
And what about signage? With so many kids and activities, having some fun, affordable banners to hang can serve a huge help to indicate areas where grades can play, activity stations, restroom areas, and everything in between.
With the weather warming and the sun shining, you're now officially ready for student field day. Now, get out there and have some fun!
Get a Free Quote
Ready to order or looking for more info? We're here to help!
Questions?
Call Us Today!
Visit Us
CoverSports
5000 Paschall Avenue
Philadelphia, PA 19143, USA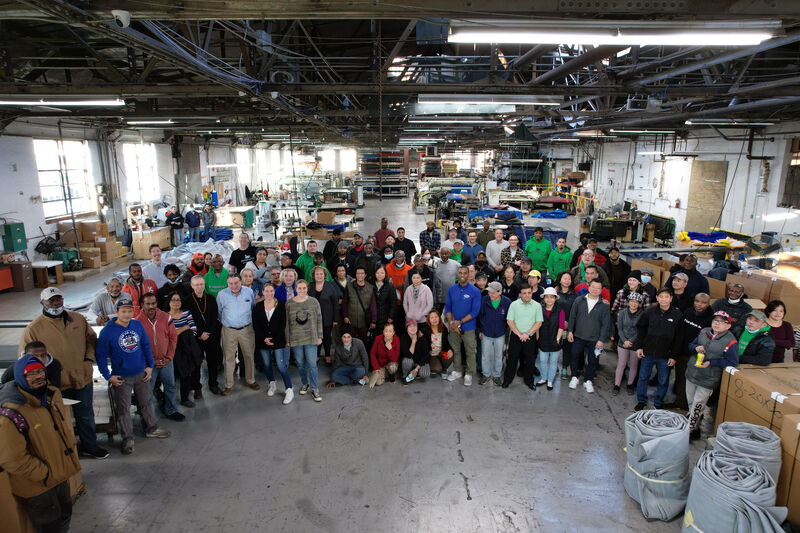 We're here to assist!