Blog
Preseason Running Track Maintenance Tip: Protect Highly Trafficked Areas
July 29, 2014
Your track takes a beating. From sprinting athletes to dancing cheerleaders to everyday joggers, the typical stadium track sees a lot of traffic and gets a significant amount of wear and tear. In particular, there are certain key areas on the track that see more traffic than other areas. These spots demand extra attention and maintenance at all times of the year to ensure they are kept in the best possible condition.
What are some of the areas on your running track that you need to pay special attention to?
Starting blocks: On your mark…get set…tear up the track! The area near the starting blocks sees a lot of wear and tear as athletes dig in and explode out of the blocks.
Inside lanes: For most tracks, lanes 1 and 2 are the areas where athletes most frequently run. These lanes tend to wear out much faster than the outside lanes.
Cheerleading areas: Cheerleaders are great for keeping your fans excited, but your track isn't a fan of the beating it takes from them. Cheerleading areas see a significant amount of traffic and wear and tear.
Taking Better Care of High Traffic Areas
What can you do to minimize the damage done to highly trafficked areas on your running track? Here are a few simple tips to help you preserve your track and extend its lifetime:
Keep it clean: A clean track is a happy, healthy track. Inspect your track regularly for debris. At least twice a year, your entire track should be cleaned of any loose dirt, sand and other materials that can scratch up the running surface.
Repair cracks quickly: All of the high traffic areas mentioned tend to develop cracks over time. It's important that you regularly examine these areas for cracks, and should you find cracks, fill and repair them immediately to prevent them from worsening and to keep a safe track for your athletes.
Use protective track covers: One of the best solutions for protecting high traffic areas is to use specially designed track covers. This is especially useful in cheerleading areas, allowing your cheerleaders to show their team spirit without directly coming into contact with the track.However, you don't want to leave the mats on the track surface for an extended period of time as moisture can get trapped underneath and harden the surface. And switch up the placement of your protective track covers each time to prevent localized wear and tear from developing in an area on the track surface.
Keep vehicles off the track as best as possible: Ideally, the only time any type of vehicle should be on the track is a mower as it crosses into the grassy infield. In such a situation, use plywood protective paths so the mower can cross over without making direct contact with the track. Should other vehicles need to use the track, at the very least make sure they don't sit still in one place and avoid using power steering and heavy braking.
Use weed killer near the edges of the track: Keeping weeds and vegetation from taking over your track is an essential part of ongoing track maintenance. You should apply a water-based vegetation killer in areas where grass borders the track. Be careful to not get any of the weed killer on the track. If it does come into contact with the track, rinse it away immediately.
Aim infield sprinklers away from the track: If your track has a grass infield, make sure that the sprinkler system is calibrated so that as little water gets on the track as possible. You don't want your track getting soaked daily.
Your running track might see a lot of heavy traffic, but if you give it the special care it needs, it can last you for many years to come.
Get a Free Quote
Ready to order or looking for more info? We're here to help!
Questions?
Call Us Today!
Visit Us
CoverSports
5000 Paschall Avenue
Philadelphia, PA 19143, USA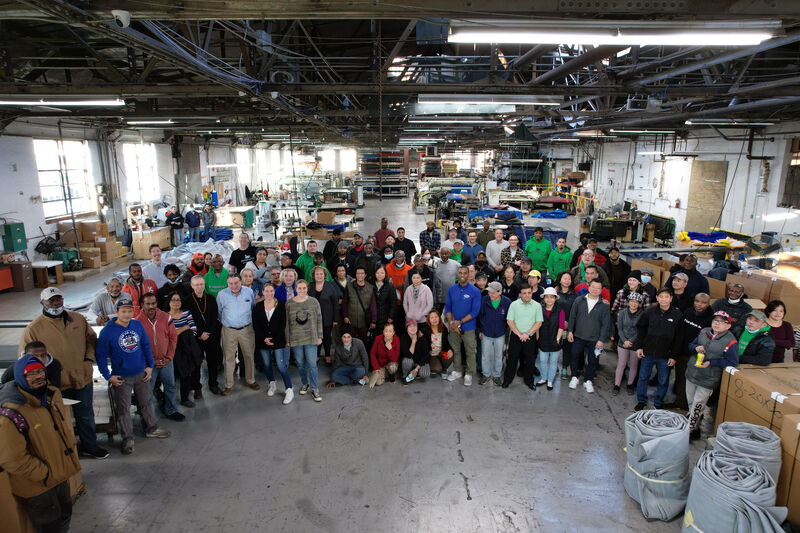 We're here to assist!