Blog
Raise Money for Little Leagues with Sponsorship Banners
July 27, 2012
Fundraising Ideas for Little Leagues That Will Help Achieve Nicer-Looking Fields and Bigger Budgets
Little League associations are often run by parents that have a great deal of energy and interest but little knowledge about how to fundraise for their child's teams. The process can feel intimidating which may keep some parents from getting involved. Fundraising, however, is a critical part of keeping little league associations running – field maintenance and equipment, uniforms, awards, etc. CoverSports talked to Andrew Lukens, Director of Softball, Drexel Hill Little League (DHLL) , of Drexel Hill, PA, for some ideas about how to make this process more approachable and successful. He led his sponsorship committee to raise almost $30,000 this year! So he knows a thing or two about fundraising through sponsorships.
Form a sponsorship committee and call a meeting. The sponsorship committee will be responsible for encouraging parents and other volunteers to network with friends, family members, neighbors and colleagues to generate participation. Discuss the benefits of promoting a business in association with helping youth athletics. Does your brother have a landscaping business? Does your aunt work at the local coffee shop? Brainstorm all your contacts and encourage them to do the same. No business is too big or too small to approach – so you want to try franchises like McDonald's or Dairy Queen, as well as your local hardware store.
Create a sponsorship package to present to prospective (and recurring) sponsors. Andrew believes that sponsorships involving custom banners are the best type to offer because they are affordable and simple to coordinate. Purchase price of banners range from $75 - $100, depending on size.
Drexel Hill Little League offers three levels of participation:
Grand Slam – $2,500 includes:
Naming rights to one of three fields
One 3'x8' banner for each of three feature fields
One 24"x40" banner on the back of the backstop for their feature field
All DHLL-related literature and signage will include the sponsor field names (for example, Meyers Hardware Field)
Logo/name visibility on front on discount card (see below for details on discount card)
The Grand Slam sponsorship is good for one year, but the sponsor can renew at a lower rate for the next 2 years (3 years is the expected life of the banner).
Home Run – For $350.00 for first year, sponsor receives a 3'x8' custom banner, with design of their choice, for one field. Renewal is $200 for the next two years (3 years is expected life of the banner).
Associate – For $175.00, sponsor can have their name on a shared 3'x8' banner, typically with 6-8 sponsors. This is popular for families to show spirit for their loved ones, and businesses that want to participate but have a very small budget. Renewal is $200 for the next two years (3 years is expected life of the banner).
All sponsors can include "proud sponsor of DHLL" on any of their own advertising.
Hit the pavement and secure sponsorships! Andrew recommends visiting businesses in person for the initial contact and first year. Email is a good way to communicate for following up and securing recurring sponsorships.
Have banners created. Participating vendors/businesses would ideally provide logo artwork in a high resolution file such as pdf or eps. The banners typically include a logo and address, phone, website, etc. If the business does not have a logo, artwork can be created. CoverSports offers custom flags & banners shipped nationwide, and can create artwork for a minimal fee. Proofs should always be provided for approval. Then see your field come to life with images that represent your community!
Additional ideas for fundraising, discounts and community involvement
Discount cards to distribute among little league members and their families. For Drexel Hill Little League, which has 1,100 members, this is a 10,000 discount card distribution. Eight discount cards are included in the price of their registration. The child can then sell these cards for $10 each (which would recoup the cost of registration – so all children can essentially participate in the little league for free). The discount card benefits both the businesses and the users. The users enjoy a 10% discount to all the participating sponsors' businesses whenever they use the card, and the businesses have increased visibility in the community, plus a greater chance that the card users will seek their services/products. Andrew uses an online discount card service because they handle the work for you, and the ballpark cost for 10,000 cards is $500-$700. One example of these online discount card providers is http://www.member-cards.com/.
Retail Participation Discount programs – Modell's and Dick's Sports Goods offers little leagues a 3-4 week timeframe during which they provide a discount for equipment, uniforms, etc. and a kickback to the league. Check with a local Modell's or other sporting goods store for special offers like this. The families benefit from the discounted prices and Modell's, as the preferred vendor, benefits from the increased store traffic/business that would be expected.
Grants – Allstate offers grant opportunities. If any Allstate branch has active volunteer, that volunteer is eligible to apply for the grant. 3 Allstate offices local to Drexel Hill offer non-profit grants. Do some online research to determine if any businesses in your area offer a similar grant.
So don't let your child or community miss out on all the benefits that fundraising has to offer – a healthier budget for the necessary expenses, a more professional looking field, and a greater sense of community. Contact us with questions about how to get started with your banner sponsorship program.
800-445-6680
sales@coversports.com
Get a Free Quote
Ready to order or looking for more info? We're here to help!
Questions?
Call Us Today!
Visit Us
CoverSports
5000 Paschall Avenue
Philadelphia, PA 19143, USA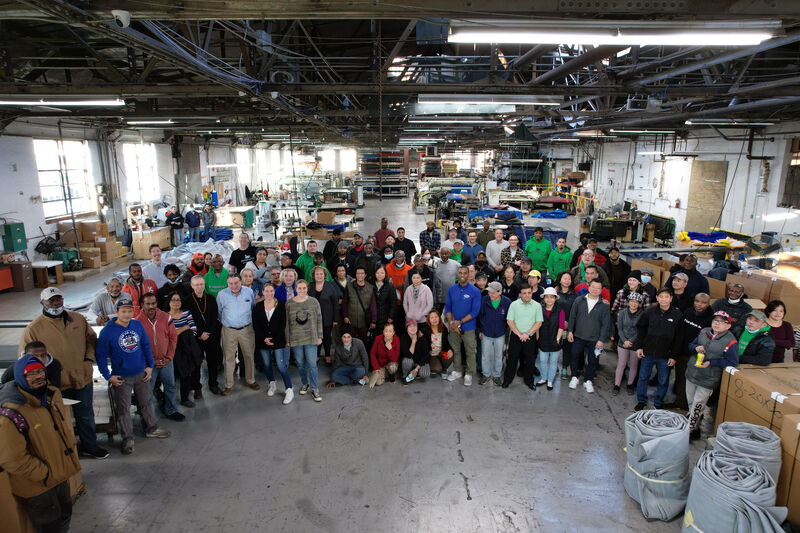 We're here to assist!