Blog
The Story of the Philadelphia Bobcats Baseball Field Renovations
February 21, 2013
A little bit of budget can go a long way! By dedicating some resources, you can transform your baseball or softball association's field into an environment your players will be proud of, and visitors will be impressed by – with products that can not only protect playing surfaces to keep players safe from injury, but also dress up a field, showcase a team's spirit and brand, and raise money through sponsors.
City fields are a perfect example because they do not typically have tree-lined or lush green backdrops. Therefore, sprucing up your field with products like windscreens, temporary fencing, field covers and dugouts can significantly enhance its appearance as well as provide a safer, more quality playing environment. Inner-city schools or associations with tight budgets might need to tap into the surrounding community for contributions to purchase these products (see earlier blog for fundraising ideas).
Dave Mayberry of the Philadelphia Bobcats had been saving his budget to purchase some field products for his team. For years, his son's team played on a city field (Sacks Field in Philadelphia) with a rusty fence, skinned area that is susceptible to damage by rain, no available shade for the players, and no designated home run distance or separation from other simultaneous games. The field was an eye sorer on a highly trafficked corner.
The following pictures demonstrate how investing in a few key products can make a huge visual impact and offer some important practical advantages. For example, the cover for the pitcher's mound protects the area from weather conditions, and makes the field look great by displaying the team's color and logo. In addition, the temporary fencing carves out an individual field for the team while other games are in play, as well as marks the home run distance. The portable fencing also helps to complete the look of the field.
The windscreen behind home plate blocks out distractions and wind, and offers an opportunity to promote the team name and logo. And finally, the dugouts are an ideal solution to providing protection from shade and rain for the players. They are temporary, so can be taken down at the end of the season when the field is used for other purposes. Dugouts are another way to display team spirit by adding lettering and logos.
I hope this inspires other youth organizations to dedicate some resources to the playing field in their school or community so they can see for themselves how a small amount of spending can make a huge impact.
Now the Philadelphia Bobcats have a ball field they deserve that increases their home-field advantage!
Get a Free Quote
Ready to order or looking for more info? We're here to help!
Questions?
Call Us Today!
Visit Us
CoverSports
5000 Paschall Avenue
Philadelphia, PA 19143, USA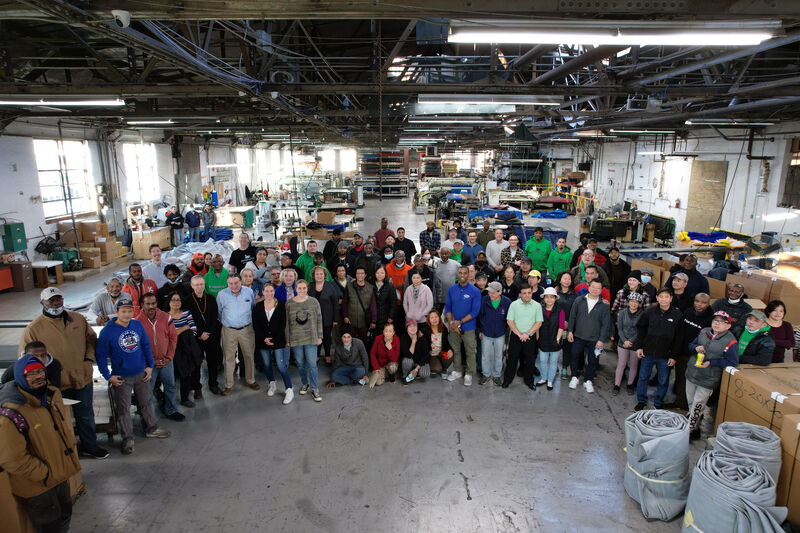 We're here to assist!