Blog
Understanding Your Options When Choosing A Gym Floor Cover
November 21, 2014
Gym floors represent an enormous investment for schools. Even the most modest gym floor is still costly to install and requires constant maintenance and care to remain in pristine condition. That's why it's so important that maintenance teams take the right precautions to protect gym floors and maximize their service life.
One of the most important precautions you can take to protect your gym floor is to cover it when it's being used for non-athletic activities, such as graduations, assemblies, dances and concerts. The best gym floor covers will protect flooring against unwanted foot traffic, impact from furniture, and scuffs and stains.
When choosing floor covers, you'll discover they come in all different types and with a host of features. What makes one gym floor cover better than another? What should you look for when choosing a floor cover? Here are a few key features the best floor covers offer.
Durable fabrics: It's important to make certain the floor cover you choose is manufactured from heavy-duty fabrics that will withstand wear and tear and offer the highest level of protection for your flooring. The best floor covers are made from high-grade, 3-ply fabrics that are PVC coated on both sides.
Fire retardant: For safety purposes, it's important to choose a gym floor cover that offers fire resistant properties. A good floor cover is fire retardant to all standard fire codes, including NFPA 701, CA Fire Marshal and UL 300.
Slip resistant: Floor covers are often used during non-athletic events, including everything from dances to graduation ceremonies. It's important that your floor cover can safely handle foot traffic. Quality floor covers meet all ADA and OSHA requirements for slip resistant surfaces, ensuring the safety of those walking across them.
Design customization: Not only are gym floor covers functional, but they can also enhance the appearance of your gym. Floor covers come in all different colors, and some companies even allow you to customize your cover by adding your school's logo or lettering of your choice.
A gym floor cover is an essential investment that can help you extend the lifetime of your flooring investment. Make sure you choose a floor cover that offers all the features you need to maximize its effectiveness.
Get a Free Quote
Ready to order or looking for more info? We're here to help!
Questions?
Call Us Today!
Visit Us
CoverSports
5000 Paschall Avenue
Philadelphia, PA 19143, USA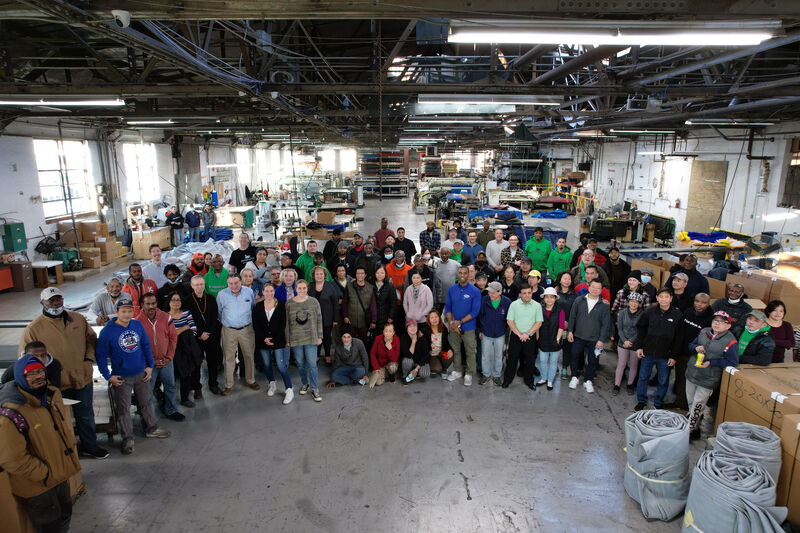 We're here to assist!