Blog
What Makes TuffPrint™ Superior to Competing Printed Screens & Covers?
October 26, 2018
Why TuffPrint Printed Windscreens & Covers are Superior to Alternatives (Transcript)
TuffPrint is CoverSports' full-color printing technology for mesh and vinyl fabrics. It's also one of our biggest advantages over our competitors, allowing us to offer customers printed products that are both higher quality and less expensive than alternatives. Here is how we manage to do that.
To start with, we can print on any one of the 14 different fabric colors we stock, while our competitors are limited to printing on white fabrics. This means that we use less ink while printing, because we don't have to print the background color on the entire surface of the fabric. As you might imagine, this leads to far lower printing costs. It also means that the back sides of competitors' products are white, while ours are the same color as the front side. This is an especially big deal for wind screens on tennis courts and baseball fields, where the back is usually visible.
Our TuffPrint process uses UV-cured ink that is dried immediately by lamps on the print head. From the moment the printed fabric comes out of the printer, it is as tough and durable as the base material. Unlike competing products, our printed windscreens and other TuffPrint products don't exhibit problems like fading, bubbling, delamination, or easy scratching.TuffPrint is actually so scratch resistant that we warranty it for the lifespan of the fabric on which it is printed.
Our standard fabric dimensions are 5, 6 or 9 feet high, and up to 100 feet long. However, we can cut pieces down or heat seal them together to create products of practically any dimension. This includes very large products such as the 170 by 170 foot printed infield tarp we created for the Washington Nationals.
We also have an in-house design team just a phone call away. They can help make your vision a reality, starting with a proof. So if you have any questions, or would like to see what the possibilities are, feel free to email us at design@coversports.com or give us a call at 800-445-6680.

Get a Free Quote
Ready to order or looking for more info? We're here to help!
Questions?
Call Us Today!
Visit Us
CoverSports
5000 Paschall Avenue
Philadelphia, PA 19143, USA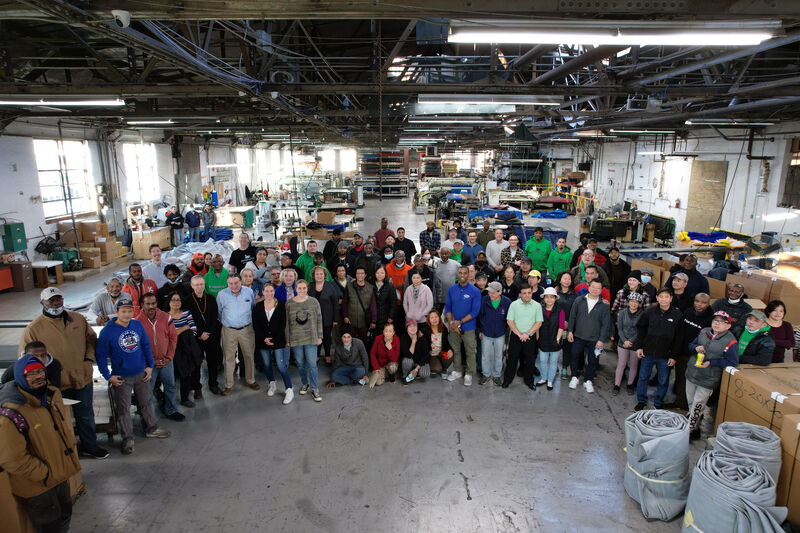 We're here to assist!