Field Guide
A Guide To Maintaining A Beautiful, Safe Little League Field
May 15, 2015
Since its founding in 1939, millions of kids have joined Little League Baseball, where they not only learn the sport of baseball but also learn the importance of teamwork, discipline, community and physical fitness. Parents also get involved in Little League Baseball, not just as spectators, but often as volunteers. Many give their time to help with everything from coaching to field maintenance.
When it comes to field maintenance, volunteers and paid workers all need to do their part to maintain a beautiful, safe playing surface for young athletes. Little League has long set the standard in youth sports safety; and a big part of that is the organization's commitment to maintaining quality baseball fields that promote fair, safe play.
If you're involved with Little League field maintenance — as a coach, volunteer, or field manager — it's important that you follow proper protocol. Here are some basic tips for maintaining your youth baseball field:
Plan ahead — Who is going to be responsible for maintaining the field? Is it a rotating group of volunteers who will be tasked with the job? Does anyone have any relevant experience or expertise? What field maintenance equipment will be available? What days of the week will maintenance be performed? What budget is available for field maintenance? These are all questions you need to answer now before you can move forward.
Make sure you have basic field maintenance equipment — There's a long list of equipment that can be used to maintain a baseball field, and while you might not be able to afford everything, you do need to make sure you at least have the basics. Some of the most important tools and equipment for maintaining a Little League field include:

Baseline/ batter's box chalker
Push broom
Rakes
Tamp
Hoses and other watering equipment
Drags
Field covers/tarps
Shovels
String line
Mower
Granulated calcined clay
Fertilizers
Pesticides
Topdressing

Water and tarp the field regularly — Moisture is necessary for your baseball field's health. If it gets too dry from lack of watering, the field will crack, develop holes and become in a state of disrepair. Ideally, you should water the field every day, early in the morning or late at night when the sun isn't out. After watering the field, it's a good idea to place tarps over the pitcher's mound and home plate areas to help them maintain proper moisture. Tarps also protect from rain, keeping the pitcher's mound and other vital areas dry.
Keep the field mowed — Don't let the grass grow too long on your baseball field. Depending on the type of grass, you'll likely want to keep it between 1-2 inches long. A good rule of thumb is to never let the grass grow so long that you have to cut more than 1/3 of the blade of grass to get it back to its recommended length. Cutting more than 1/3 of the grass blade can scalp the turf and damage the blade.
Stick to the basics of field maintenance, and you'll have a Little League field that's attractive and functional for your young athletes.
Get a Free Quote
Ready to order or looking for more info? We're here to help!
Questions?
Call Us Today!
Visit Us
CoverSports
5000 Paschall Avenue
Philadelphia, PA 19143, USA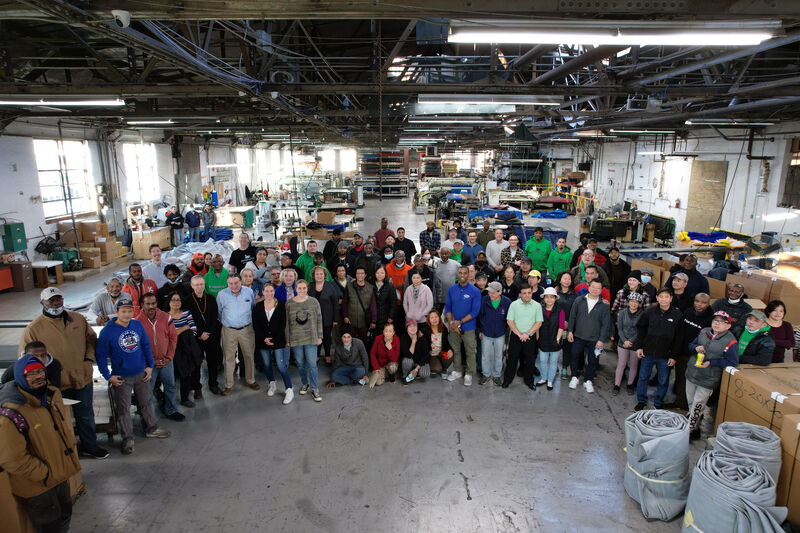 We're here to assist!