Field Guide
Baseball Tarps: Tips to Protect Your Field!
December 29, 2010
Do and Don't Tips for Use and Care of your Baseball Field Tarps, Softball Tarps and Spot Covers:
1. Don't underestimate your enemy: Wind!
Do stake down your baseball tarp (at grommets) and/or weigh down with sandbags to prevent wind damage. High wind force will lift a field cover and may damage it beyond repair in just one occurrence.
Do consider purchasing weighted spot covers if you just need covers for the bases, mound and/or home plate. They are weighted in the hem so no stakes or sandbags are required! Now also available in lightweight Silver/White poly fabric – a more economical and easier-to-move alternative to the 18oz. heavy-duty vinyl spot covers.
2. Don't go it alone! Don't pull the cover at just one or two handle locations which puts undue stress in those spots and causes handles to tear out.
Do enlist the help of your colleagues, grounds crew or team members. Use several handles when moving, opening or folding a large field cover to distribute the load.
3. Don't let rain water hang out. Water that lies on top of a baseball field cover can add hundreds of pounds to the weight and, if not removed, can cause damage to the cover during movement of the tarp.
Do use a soft roller to push off water if it pools on the cover. Do wear soft-soled shoes when walking on the field tarp.
4. Don't ignore a small tear or hole in your field tarp. Small tears will enlarge, making repairs harder and reducing the life of the cover.
Do use repair tape to reinforce the problem area as soon as the rip is noticed. Reinforcement can be done in the factory or in the field.
5. Don't try to be a superhero! A 170ft. x 170ft. typically weighs 1200 pounds!
Do use a pipe roller (34' or 40' x 28" diameter), which is the most common method of moving and storing field covers. Carriers and Push Carts are products now available for moving smaller field covers, especially Spot Covers.
6. Don't let your rain tarp go naked! When your tarp is not in use, don't let your tarp be exposed to ultraviolet sunlight, which weakens the fabric and reduces the life of the cover.
Do cover your cover! Storage covers for the tarp and roller are relatively inexpensive and can be lettered with school colors to dress up the field.
For more detailed information about the care of your baseball field tarp, contact us.
Shop Baseball & Softball Field Protection
Get a Free Quote
Ready to order or looking for more info? We're here to help!
Questions?
Call Us Today!
Visit Us
CoverSports
5000 Paschall Avenue
Philadelphia, PA 19143, USA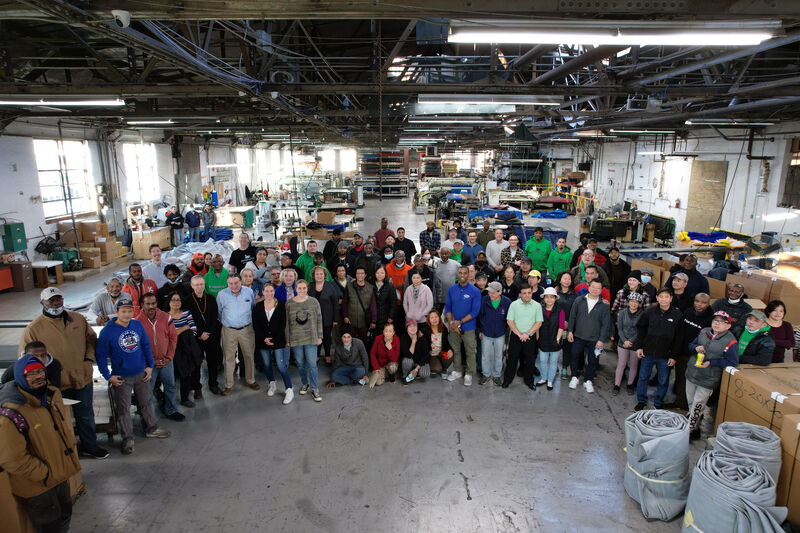 We're here to assist!