Field Guide
How to Cost-Effectively Prepare Your Turfgrass for Spring and Summer
June 17, 2014
At the end of the long months of winter, after the damaging effects of cold and snow, most grass is looking pretty rough. How do you prepare your turfgrass for the warmer months? To help answer these questions, here are a few tips to remember!
1. Prepare the Soil Properly: Taking care of your turfgrass starts with the soil. When you properly prepare the soil, you benefit from more uniform, denser grass that not only looks beautiful, but also reduces the need for maintenance, fertilizers and watering. So in order to properly prepare the soil:
Clear the Land: Remove all debris and building materials, and rough-grade the entire area to correct drainage problems.
Till the Land and Add Soil: Till the ground to at least 2 inches deep. Then, add 4 to 6 inches of topsoil, incorporating fully decomposed organic matter as much as possible.
Test Soil pH:Test the soil's pH, adding applied lime to acidic soil with a pH of 6 or below and adding sulfur or gypsum to alkaline soil with a pH of 7.5 or higher.
2. Seed and Fertilize—But Don't Overfertilize: To get new turfgrass growth to come in quicker after a harsh winter, there are two main things to do: overseed (i.e., spread seed over the turfgrass, in an effort to restore the lawn) and fertilize (i.e., add phosphate-rich substances to soil or land to make it more fertile and productive). You must be careful not to overfertilize, however, as that can cause your plants to dry up and deteriorate because they haven't been properly preconditioned. "One thing we don't want to see is the turf overfertilized with nitrogen going into the summer months," says Peter Landschoot, Professor of Turfgrass Science at Penn State's plant science program. After fertilizing, finish-grade the site and roll the soil with a low roller. Ideally, you will let the land settle a bit through some rainfall or irrigation.
3. Implement a Weed Control Program in the Spring: These spring months are the perfect time to start a good weed control program, because without it, "a lot of times, the weeds will start to take over, especially crab grass," according to Landschoot. Here are a few tips to keep in mind with your program:
For Crab Grass Control: Use a pre-emergent herbicide in conjunction with an overseeding program to keep crab grass at bay.
Products to Use: Two cost-effective weed-controlling products to consider are Tuperspan and Tenacity, both of which are great for spring pre-emergent herbicides.
After Mowing: Once germination gets going in your overseeding efforts and you've mowed the grass, you can start using broad weed control.
Don't let long sunlight hours and hot temperatures catch you off guard! By preparing your turfgrass in these green, fertile months of spring, you set your land up to continue to be beautiful and verdant for all the warmer months to come.
Get a Free Quote
Ready to order or looking for more info? We're here to help!
Questions?
Call Us Today!
Visit Us
CoverSports
5000 Paschall Avenue
Philadelphia, PA 19143, USA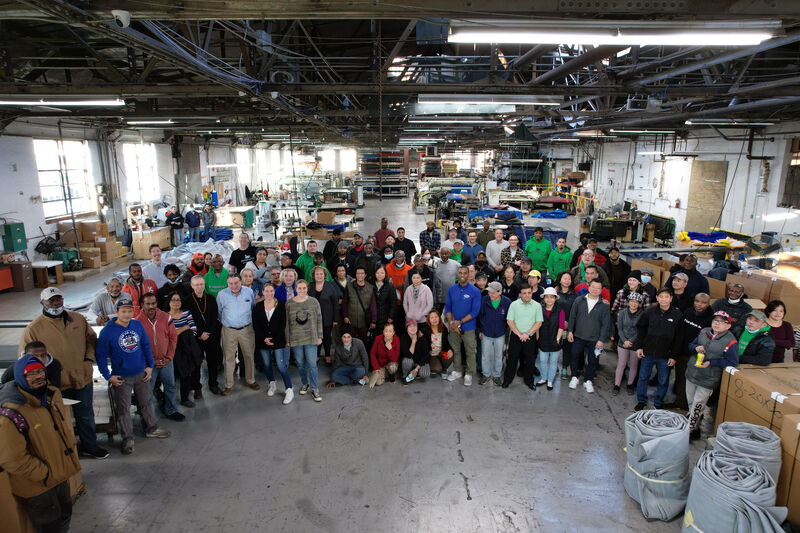 We're here to assist!