Field Guide
Little League Field Safety Checklist
May 14, 2015
In Little League Baseball, there's nothing more important than the safety of the players. It's the job of the coaches, field managers and volunteers to make sure they've done everything they can to create a safe playing environment for the young athletes, and proper field maintenance plays a huge role in making this a reality. A poorly maintained baseball field can pose a number of hazards and injury risks for players, putting children in harm's way.
That's why it's a good idea for everyone involved in field maintenance (e.g. grounds crew, coaches, volunteers, etc.) to have access to a comprehensive safety checklist that is used before every game day and practice to ensure a safe, quality playing environment for all involved.
The following is a detailed Little League field safety checklist that you can use to perform a thorough walkthrough of your field before each practice or game.
Start Outside the Playing Area
Field maintenance actually begins outside the playing field. There are many potential hazards for players and fans alike lurking outside those white lines. Here are a few areas of concern you should pay attention to:
Make sure all bleachers are in good condition.
If there's an emergency phone at your park, verify that it's working and that any relevant emergency numbers are posted near it.
Check to ensure all lights are working properly.
Walk the perimeter of the field to check the condition of the fence, looking specifically for any pointy edges that might be sticking out. If these are not covered, consider one of our fence top solutions.
Identify the nearest safe area/shelter from lightning and severe weather.
Inspect the Infield
The infield is where the majority of play occurs in Little League Baseball. From the pitcher's mound to the baselines to the batter's box, there are many areas that see a lot of activity, so it's important to make sure the infield is in good repair. Here are some essentials to look for:
Make sure the baselines are level and don't have any holes, ruts or cracks.
There shouldn't be any lip/soil buildup along the edge of the baselines and grass infield.
Ensure the pitcher's mound doesn't have any holes, particularly in front of the pitching rubber and in the landing area.
Make sure the pitching rubber is level and secured to the ground.
The batter's boxes should be even and not have any holes, divots or other hazards.
Home plate should be level with the surrounding area.
All bases should be clean, level, easy to see, securely in place, and free from any tears.
Make sure to drag the skinned infield regularly, alternating drag patterns each time.
Check for any sprinkler heads that might be protruding from the playing surface.
Walk the Outfield
Keep grass mowed at a proper level (between 1-2 inches, depending on the kind of grass).
Look for any puddles or sloshy areas that might cause a player to slip.
Ensure there are no holes, cracks or mounds from pests and animals.
Walk the area thoroughly for any debris, including rocks, limbs, leaves and garbage.
Make sure no sprinklers or drainage gates are sticking up.
Remember, maintaining a safe field requires consistency. Don't cut corners. Follow this checklist before each practice and game to keep your Little League players safe.
Get a Free Quote
Ready to order or looking for more info? We're here to help!
Questions?
Call Us Today!
Visit Us
CoverSports
5000 Paschall Avenue
Philadelphia, PA 19143, USA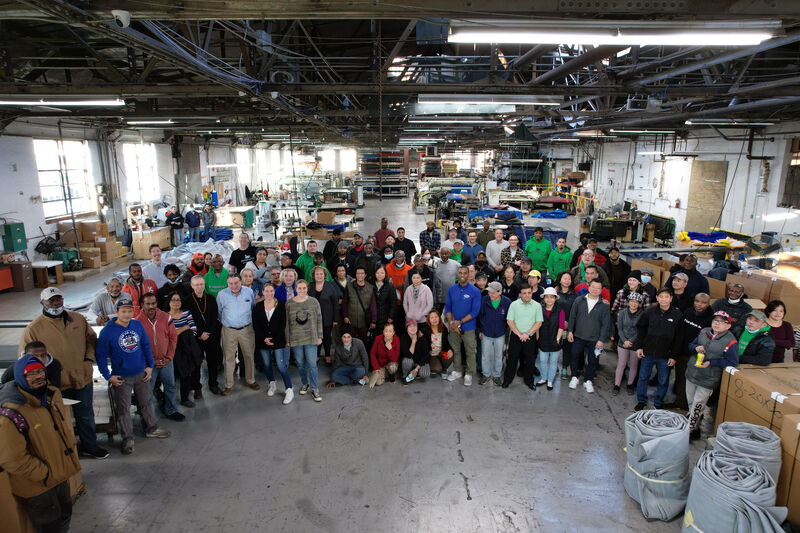 We're here to assist!