Giving Back
FUN Fundraising ideas for your Little League Baseball or Softball Team
March 17, 2016
Promoting your baseball/softball team without breaking the bank
Whether you are playing in recreational league and have still got the itch to throw the pitch or you have a child that is currently involved in Little League, there are a variety of ways to promote and fundraise for the team.
There are several ways you can garner press and funds for your team without that don't break the bank and don't involve selling baked goods or setting up a lemonade stand. Check out these innovative ideas to bring awareness and batter up some revenue for your baseball/softball team.
Auction
Check with local businesses to see if they would be kind enough to offer a few items for donation to an auction to benefit your team. Hold a dinner auction or even do it during one of the games. Parents, family and friends will more than likely jump at the chance to pitch in.
Rent-a-Kid
If your son or daughter is part of a Little League team, they can help their community and raise funds at the same time. If friendly, old Miss Irene next door needs her lawn mowed, your child and his or her team can offer their services for less than the cost of a professional. All profits go to the team and the community benefits, too. Your team can promote this service on local community sites or their own team website.
Car Wash
A tried and true classic, a car wash may be the most obvious fundraiser, but it's still incredibly effective. Warmer weather not only means game time for the "boys of summer," but a need for cleaner cars as you're cruising around on a sunny day. Think about hosting a car wash to draw attention to your team and help pay for new expenses.
Social Media / Fund Me Page
When you were a Little Leaguer, you didn't have the luxury of the Internet like today's kids do. Take advantage of the benefits of technology and create a website for your team and actively promote games and appearances on social media, add sponsor logos and sell advertising.
You can even create a GoFundMe or Kickstarter page. State your end goal and the objectives you plan to put in place – as well as any perks you'd like to offer per donation price point, such as front row seats, autographed jerseys, bats, and game balls, or free advertising banners on the team's bull pen or fencing. From there, watch your donations flood in!
Sponsorships
Teaming up with a local restaurant or business is the perfect win-win situation. You get the uniforms/equipment you need and they get the recognition and advertising to boost their employee base.
Photo Shoot
Snapping some professional pictures can be used for a lot of fundraising/promotional needs. The organization will get a cut from the commission for the session and you can always use the final photos to make a team calendar to sell.
Make a Banner
Boost team spirit, help your team stand out and raise funds through this proven method. Team sponsors can purchase banners with their logo and display them in the outfield. Customized print banners are affordable and can be made to fit any size with your team's logo or pictures.
Have Fun at the Coach's Expense
Everything from a dunk tank to taping your coach to the wall (with Velcro!), is a great way to have fun while raising funds. It's good, clean fun for everyone, especially the kids – and a reward for all their hard work during the season.
Whatever your fundraiser/promotion of choice may be, there are endless opportunities and this list only hits on a select few. Try something you've never done before, but most importantly, have fun with your fundraising efforts.
Get a Free Quote
Ready to order or looking for more info? We're here to help!
Questions?
Call Us Today!
Visit Us
CoverSports
5000 Paschall Avenue
Philadelphia, PA 19143, USA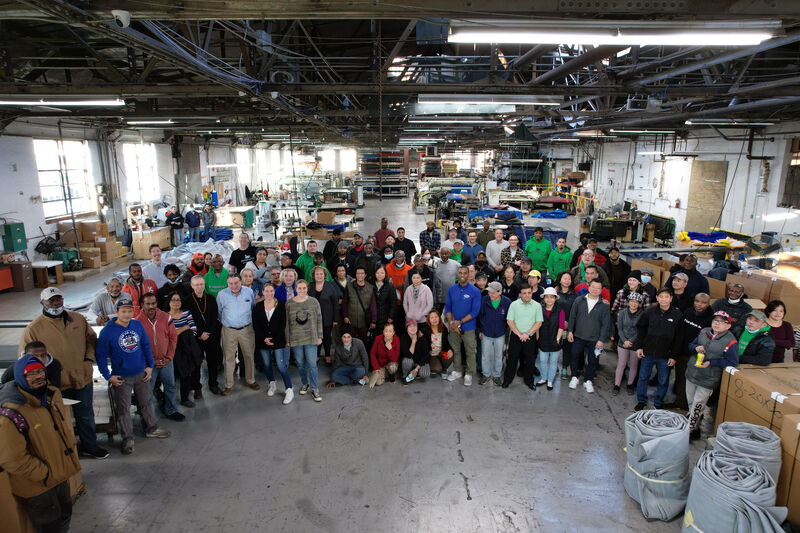 We're here to assist!