Giving Back
Denham Springs Softball Team Receives Windscreen Donation
February 24, 2017
Angels in the Outfield: Support for Denham Springs' Softball Team
Sports aren't merely games. They're not just about winning or losing. They aren't measured solely by how high you can jump, how hard you can throw, or how fast you can run. And they're not just for the players that take the field.
Sure, they may require all those things in their simplest form; but sports are about so much more. They're an outlet. A positive distraction. They're about building relationships, but most importantly, they're about pride and love in the community that supports them.
A Community Affected by Tragedy
That's precisely why CoverSports couldn't sit on the sidelines and watch when we received the tragic news of the girls' softball team at Denham Springs High School in Denham Springs, Louisiana losing their softball field in the Great Flood of 2016.
The losses for the girls didn't stop there. Out of the 26 girls on the team, 22 of them had lost their homes and vehicles. Nearly all of them lost their uniforms, gear and practice items. Everything was destroyed, including the outlet that the girls could seek solace in – softball.
Hearing their story, CoverSports wanted to lend a hand to help the girls' team in at least some small way. With their community trying to find ways to rebuild homes and businesses, and the team operating on a limited budget that was already stretched thin, resources were severely limited.
Helping Where We Can
When we learned of what had happened in Denham Springs, CoverSports offered to donate an outfield windscreen.
"I was floored by the kindness and generosity," said Robbie Yellott, assistant softball coach at Denham Springs High School. "As soon as I received the email to help out, I ran and told my wife [Head Coach Leslie Efferson-Yellott]."
Shortly after communications with coach Yellott, CoverSports was able to send the Denham girls' team a 6' x 360' windscreen delivered in five panel sections (6' x 72') for their field, customized with their school's signature purple team color.
"It looks amazing! Our girls lit up when they saw how it made the field look," said coach Yellott. "It really set off the field and makes it look like a big league ballpark. From the bottom of our hearts and from the entire Denham Springs softball family, we are forever grateful!"
Whether you're a sports lover or not, one thing is certain: Sports can bring hope to a community in need. Just ask the girls of Denham Springs High School's softball team.
Get a Free Quote
Ready to order or looking for more info? We're here to help!
Questions?
Call Us Today!
Visit Us
CoverSports
5000 Paschall Avenue
Philadelphia, PA 19143, USA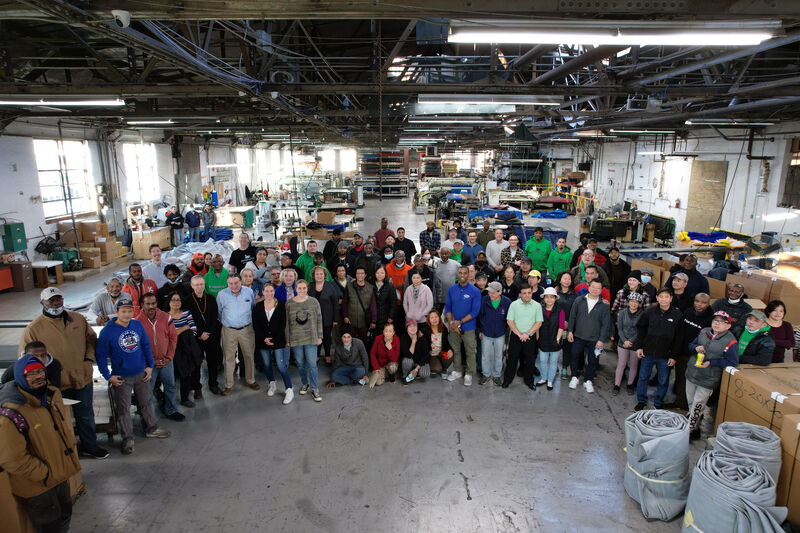 We're here to assist!