Gym Guide
6 Tips For Protecting Your Gym Floor This Winter
January 13, 2015
Winter is a tough time of year for gym floors. Not only can the drop in temperature affect the floor's condition in a number of ways, but it also happens to be one of the busiest times of year for various school events, such as basketball games and non-sporting activities like winter dances and holiday parties.
With that in mind, it's important that you have a plan in place for protecting your gym floors this winter. Here are some key maintenance tips that can help you prevent damage and extend the lifetime of your flooring investment.
Place doormats at all entrances: The best gym floor maintenance is preventative maintenance. That's why doormats are so important to keeping your floor looking its very best. During the winter, people entering your gym from the outdoors could be tracking in snow, ice, mud and all sorts of other debris. Placing door mats at every entrance allows them to clean their shoes so all those nasty things don't end up on your nice gym floor.
Create a cleaning schedule: The winter season is a busy time for sports and other school events. Your floor can take a real beating from all the basketball games, dances, assemblies and other activities that take place in your gym. That's why you need to have a cleaning schedule that includes regular dust mopping, spot cleaning and buffing.
Ensure proper indoor conditions are being maintained: The cold winter weather can wreak havoc on hardwood floors. During the winter, cool weather and low humidity can cause wood floors to shrink and crack. You can help prevent this by maintaining the right indoor climate. Keep the gym at a comfortable temperature in the 60s or 70s, and make sure humidity levels are between 35 percent and 50 percent.
Use floor covers wisely: Most school gyms are used for far more than athletic events. School dances, assemblies, holiday celebrations, pep rallies and a host of other events are often held in the gymnasium. When your gym isn't being used for a sporting event, you should cover the floor to protect it from heavy foot traffic, furniture and other hazards. Heavy duty gym floor covers are a smart investment that can keep your floor in better shape.
Monitor floor conditions for signs of winter damage: One of the best things you can do to avoid serious damage to your gym floor is to monitor its condition on a regular basis, looking for early signs of damage, such as cracking or concentrated wear and tear. A little vigilance can go a long way to ensuring problems are fixed quickly before they worsen and lead to more expensive repairs.
Monitor winter weather forecasts: One potential threat to gym floors (and entire school facilities) during the winter is water pipes freezing and breaking when the temperatures get too cold. This can lead to flooding, which can completely ruin a gym floor and necessitate that it be totally replaced. Preventative measures to protect pipes need to be taken when freezing temperatures are expected. From ensuring pipes are properly insulated, to keeping nighttime temperatures inside the gym warm when freezing outside, there are many steps you can take to reduce the risk of frozen pipes inside your gym.
By following these six simple tips, you can keep your gym floor in great condition no matter how frigid the winter season gets.
Get a Free Quote
Ready to order or looking for more info? We're here to help!
Questions?
Call Us Today!
Visit Us
CoverSports
5000 Paschall Avenue
Philadelphia, PA 19143, USA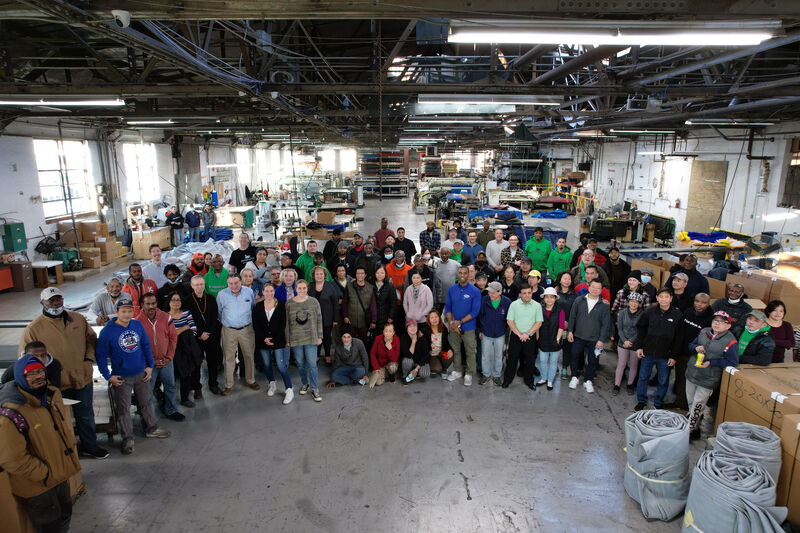 We're here to assist!