Gym Guide
How Safe Is Your Old Gym Wall Padding?
October 29, 2014
Without a doubt, one of the best ways to make your gym safer while enhancing its appearance is with the use of high-quality wall padding. Gym wall padding can be very helpful in preventing all types of injuries, including broken bones and head injuries when the action spills off the court and athletes slam into the walls.
Of course, wall padding is only safe and effective when it's in good condition, and like all other things, these mats get worn out over time — tearing, ripping and losing their padding. That's why it's so important that all gym managers take the time to regularly inspect their wall padding to ensure it meets the highest safety standards.
So, how can you make sure your old gym wall padding is truly safe? Here are some things you need to look for:
General appearance: The first step to examining your wall padding for safety purposes is to simply look it over carefully. Take note of its general appearance. Are there any rips, tears or missing sections? Is it still hanging on the wall properly? Is it wide enough and high enough to protect your athletes? A thorough visual inspection will go a long way to helping you determine whether or not your wall padding is really safe and if a replacement might be necessary.
Padding in corners, beams and columns: In addition to inspecting the padding along the walls, you need to pay extra close attention to the padding along any corners, beams and columns found in your facilities. These areas are particularly hazardous for athletes, so make sure your old padding is still up to par to prevent injuries.
Thickness: Thickness matters for impact resistance. For soft and medium-firm foams, you should have gym wall padding that's 2" thick for good impact resistance. If your foam is extra firm, 1 ½" thickness should suffice. Over time, impacts and general wear and tear could cause your padding to thin out and lose its impact resistance, so it's very important to measure it carefully and make sure it meets nationally accepted safety standards.
Foam type: Does your wall padding meet ASTM standards for flame spread and impact resistance? It's important to use foam padding that protects athletes in collisions while also making your entire gym safer against the spread of fire.
Environmentally friendly: Are you trying to make your gym more eco-friendly? Do you want to achieve LEED certification for green building at your facilities? New types of EnviroSafe wall padding can help make your facilities greener, creating a gym that's more environmentally responsible.
Take a look at the wall padding in your gym. Does it show any of the warning signs mentioned above? If so, it might be time to replace it with brand-new, environmentally friendly wall padding that adds a new level of safety and beauty to your gym.
Make gym safety your top priority by checking your wall padding today!
Get a Free Quote
Ready to order or looking for more info? We're here to help!
Questions?
Call Us Today!
Visit Us
CoverSports
5000 Paschall Avenue
Philadelphia, PA 19143, USA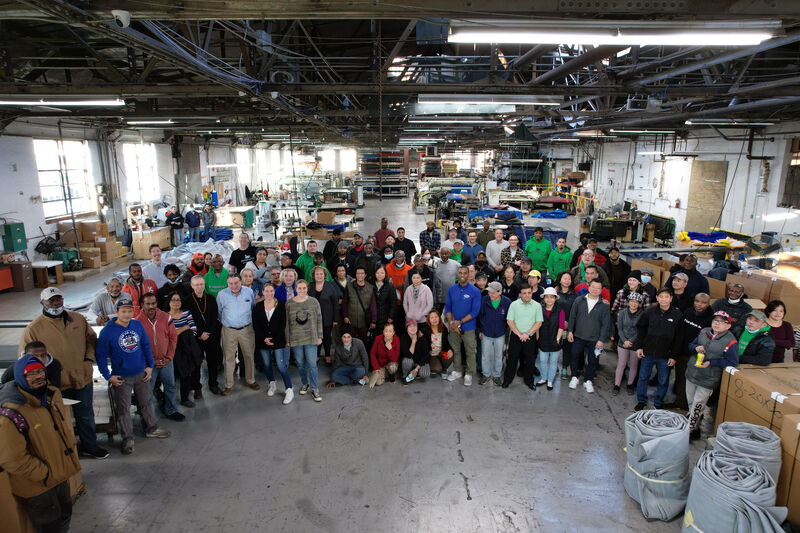 We're here to assist!