Gym Guide
Summer Gym Floor Maintenance Checklist - Top Equipment Items to Start Using
August 01, 2014
A gym floor is an expensive investment, but if you take care of it properly, it's an investment that can bring your school many years of fun and lifelong memories. While most schools understand the importance of keeping the gym floor clean every day during the school year, too many fail to have a plan in place for preserving the floor during the summer.
Just because the gym doesn't see a lot of action during the summer doesn't mean it can be neglected. If ignored, the flooring can collect dust and debris, scratching
the surface and causing the floor to lose its shine. Not to mention, with the school year fast approaching, now is the time to make sure you have all the gym floor maintenance equipment you'll need to keep your floor clean and shiny all year long.
Gym Floor Maintenance Equipment and Checklist
What equipment do you need for your summer gym floor maintenance program? Here's a simple checklist that will help you out:
Gym Floor Maintenance Equipment:
Cleaner: There are many different types of gym floors, and each type of flooring requires its own special type of cleaner. Make sure you know which cleaner is best for your flooring, and stock up during the summer so you'll be able to keep your floor clean throughout the upcoming school year.
Automatic scrubber: Whenever possible, an automatic scrubber should be used to clean the gym floor. Not only are automatic scrubbers much faster and require less effort than mopping, but they also do a better job and leave the floor dryer and cleaner. Throughout the year, it's recommended that you clean your gym floor with a scrubber at least once a week.
Treated dust mop: A gym floor should be lightly cleaned with a treated dust mop daily or within two hours of any use. To treat a dust mop properly, you need to get a brand new dust mop and spray every side of it with dust mop treatment (a product you can order online). The treatment acts as a magnet for grabbing dust and dirt. This helps prevent the accumulation of any dust, dirt or other abrasive debris, preserving the floor's appearance and helping it last longer.
Door mats: When people walk into your gym, their shoes are tracking dirt, sand and all sorts of other debris into the building. If they walk on the floor of your gym without cleaning their shoes, they'll dirty it and scuff it up. That's why it's important to make sure you have door mats placed at every entrance so everyone can wipe their shoes clean upon entering.
Protective gym floor and wall covers: For most schools, the gym is a multipurpose room. Not only is it used for sporting events, but it's also used for school assemblies, graduations, dances, concerts and a host of other activities. When the floor is being used for non-athletic events, it should be covered to protect its finish. A quality floor cover can prevent wear and tear. Summer is the perfect time to make sure you have gym floor covers that are durable and in good condition. Wall padding is also helpful for both protecting your walls and protecting athletes at play.
Creating a Gym Floor Maintenance Schedule
When creating your gym floor maintenance schedule, there are a few things you should keep in mind:
Make sure you document all of your necessary equipment: Keep track of the items you're using to clean your gym floors. Whether it's cleaner, a gym floor cover, or a mop, keep an inventory list at all times.
Determine how often you need to do maintenance: By getting a consistent schedule together based off of events and usage, you'll keep yourself organized as well as your maintenance crew.
Ensure all equipment is up to par: Summer is a great time to check all of your maintenance equipment to make sure it's fully stocked and in good condition. This is the time to check your door mats, dust mops, automatic scrubber machines, cleaning products, floor covers, and other essential items before the busy school year rolls around.
With the proper attention and planning, summer gym maintenance doesn't have to be difficult. Just make certain you give your investment the attention it needs to last as long as possible.
CoverSports has a variety of gym floor maintenance products that can work for your gym or fitness area. Contact CoverSports for a quote today.
Get a Free Quote
Ready to order or looking for more info? We're here to help!
Questions?
Call Us Today!
Visit Us
CoverSports
5000 Paschall Avenue
Philadelphia, PA 19143, USA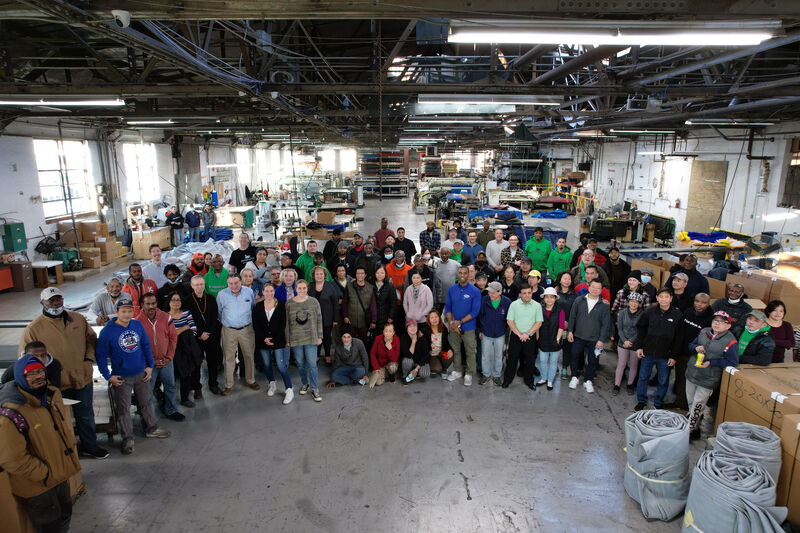 We're here to assist!