How-To Guide
Assembling your GymGuard® Mobile Storage Rack
IMPORTANT: Read operation instructions before using rack.
June 16, 2023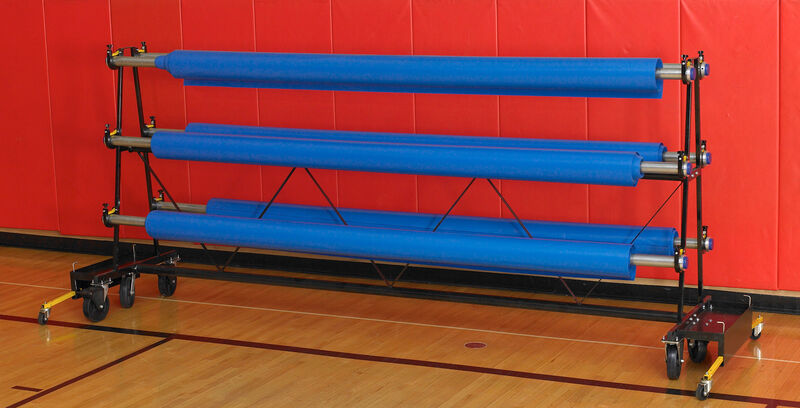 STEP 1

Attach casters (x4) to plates at base of each A-Frame support (the bolts are already loosely inserted). If you have purchased the optional brush assembly it is important that the two interior bolts have their threads facing up - the brush assembly fits over these threads and is attached with the provided wing nuts.

STEP 2
Attach A-Frame supports (x2) to the center support assembly with bolt, washer & nut (x4/side).

STEP 3
Place rollers onto each set of cradles on the A-Frame supports, so that the round safety rings on each end are placed on the outside of the cradles. The pipes should spin freely in the cradles.

STEP 4
Install yellow retaining bars onto cradles. Tuck the straight end of the yellow retaining bar under the tightening block at a slight angle and slide down into place. Once properly aligned (so holes match up), attach retaining bar with a nut and screw (x1 per clip).
The retaining bar is designed to keep the roller in the cradle during use, while the set screw above the retaining bar helps prevent the roller from unwinding during transport or other movement.
NOTE: Make sure the tightening screw is loosened sufficiently prior to operation. The roller should move freely during normal operation.
Get a Free Quote
Ready to order or looking for more info? We're here to help!
Questions?
Call Us Today!
Visit Us
CoverSports
5000 Paschall Avenue
Philadelphia, PA 19143, USA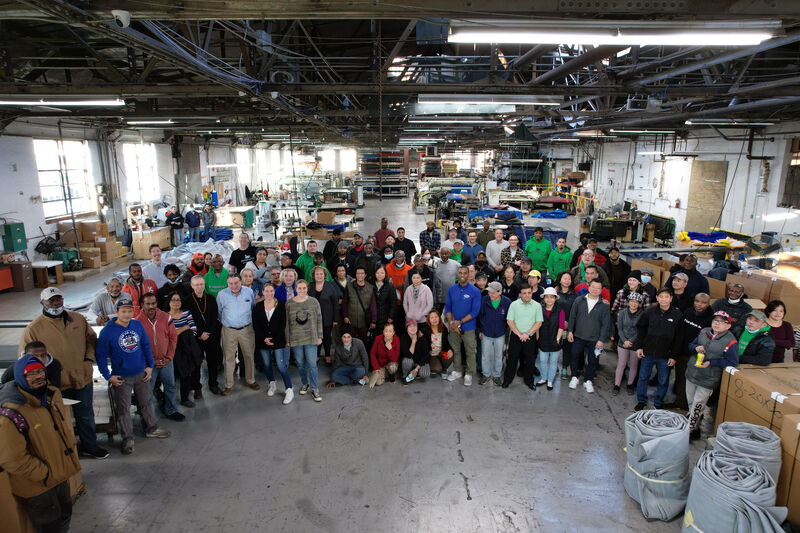 We're here to assist!