How-To Guide
How to Install Above-Ground Grand Slam Fencing
July 07, 2016
With baseball season in full swing and summer just around the corner, there's never been a better time to get Grand Slam Fencing for your child's Little League games—or even your own recreational league softball or kickball games.
Portable fencing is perfect for your local park or your school playing fields, and Grand Slam Fencing is one of the best on the market. It's soft, yet durable and comes in a variety of colors and add-on options to make any old field into a ballpark. And if a ballpark isn't exactly what you had in mind—no worries. Grand Slam Fencing can be used for entirely different purposes other sports, including concerts, event spaces, school field days and many more.
Easy to set up and convenient to tote around, Grand Slam Fencing is scoring home runs around the country. Want to know exactly how easy it is to install? See for yourself with the quick Grand Slam Fencing installation steps below. You'll be up and swinging in no time.
First, lets make sure you have everything you need:
Instructions for Installing Above-Ground Grand Slam Fencing
1. Roll out Grand Slam Fencing along the line where it is to be installed.

2. Slide poles into slots (or pockets, depending on which style you ordered) woven into fence (See image A). Insert each pole, starting from the slot closest to the yellow top and continuing through the three remaining slots (See image B). Standard pole interval is 10' (every other slot). Slots are woven every 5' if additional poles are ordered/desired. End poles are reinforced to minimize bending and should be placed at each end (end poles are marked with a white sticker near the top).
3. Attach slot in yellow fence top to cap through latch.

4. Complete assembly of weighted base units - connect 29" pipe to 4-way base with hitch-pin. Insert 29" pole into pocket in center of weighted yellow pouch.
NOTE: Each end pole utilizes 2 weighted yellow pouches that are designed to be outside of the playing/walking area.
5. Begin setting up fence by inserting one end pole into base starting at one end.
6. Insert poles into weighted base units one-by-one along entire length of fencing. Pull fence taut at each pole to remove sag.
7. C-Clamps attach to base pipe in order to hold fence taut at bottom. Install 2 clamps on each base pipe (one near each end).
Note: Wind force and contact from players or equipment will move poles slightly. Periodically adjust poles to remove sag and achieve best appearance.

Always Break Down Pole Assemblies.

Break down and store flat to minimize breakage (and use less space). Damage from improper storage is not covered under warranty.
Never Step Over (or Under) Installed Fence
Always walk around. Poles and fittings can break if bent backward repeatedly. This type of damage is not covered under warranty.
Get a Free Quote
Ready to order or looking for more info? We're here to help!
Questions?
Call Us Today!
Visit Us
CoverSports
5000 Paschall Avenue
Philadelphia, PA 19143, USA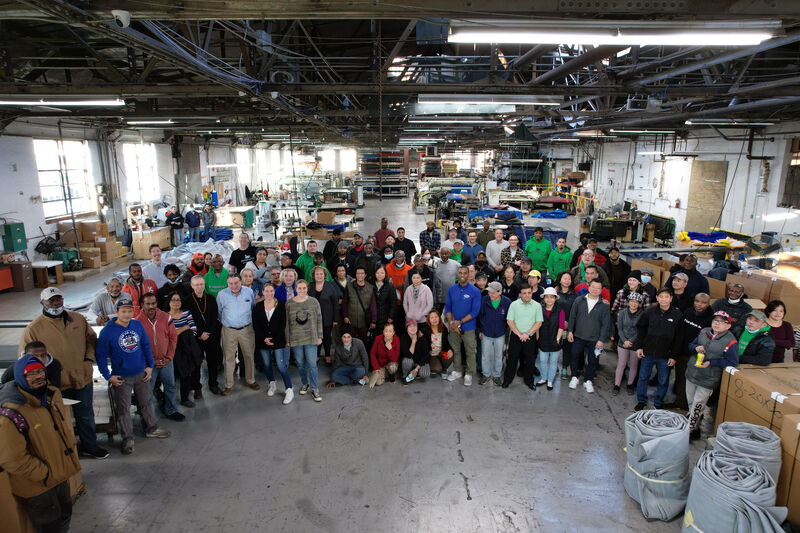 We're here to assist!