How-To Guide
Woodback Padding: Installing with Z-Clips
June 16, 2023
Z-Clips work in pairs - one on your wall and one on the back of your padding. Wall Pads are secured using one Z-Clip near the top of the pad and one near the bottom. The correct orientation of each clip is critical to a successful install.

A NOTE ON PLACEMENT: Base all initial placement decisions on pads with cutouts to ensure proper alignment before proceeding.


1. Using a chalk line, mark guides on your wall represent the top and bottom of your padding. Always leave at least 1 1/2" clearance above wallpad so it can be raised over the Z-Clips when being installed/removed. Ideally, the bottom of your pad should be 4" above the floor. Be sure to check your line with a level to ensure it does not slope downward or upward.
Above: Example guides for Z-Clip installation. Blue lines represent tops/bottoms of pads, yellow lines represent Z-Clip placement (approx. 12" from top/bottom).

2. Hang your Z-Clips on wall within your guides (note orientation of clip in diagram to the right).B We recommend placing wall clips 12" from the top/bottom of pads. Use your chalk line and a level to ensure it is straight. The type of hardware required to attach will depend on the material of your wall.
Each bracket has an angled edge and a flat edge - be sure to install in the orientation shown.
3. On the back of your wall pad, mark 1 1/4" higher than the measurement used on the wall C (see diagram: if Z-Clip is installed 12" from the top line on the wall, attach clip 10 3/4" from the top of pad). Follow the same procedure for the bottom of pad.
When attaching to back of pads, install Z-Clips 1 1/4" above the measurement you used on the wall.
4. Trim Z-Clips down into sections approximately 2" less than your pad width using a chop saw. Be sure to wear safety equipment.

5. Align Z-Clips to back of pads using the marks from step 3 to position vertically. Center horizontally and attach using three 3/8" screws.
6. Slide pad down onto Z-Clip on wall. Repeat for all pads. Some adjustments may be necessary to achieve a seamless installation.
Get a Free Quote
Ready to order or looking for more info? We're here to help!
Questions?
Call Us Today!
Visit Us
CoverSports
5000 Paschall Avenue
Philadelphia, PA 19143, USA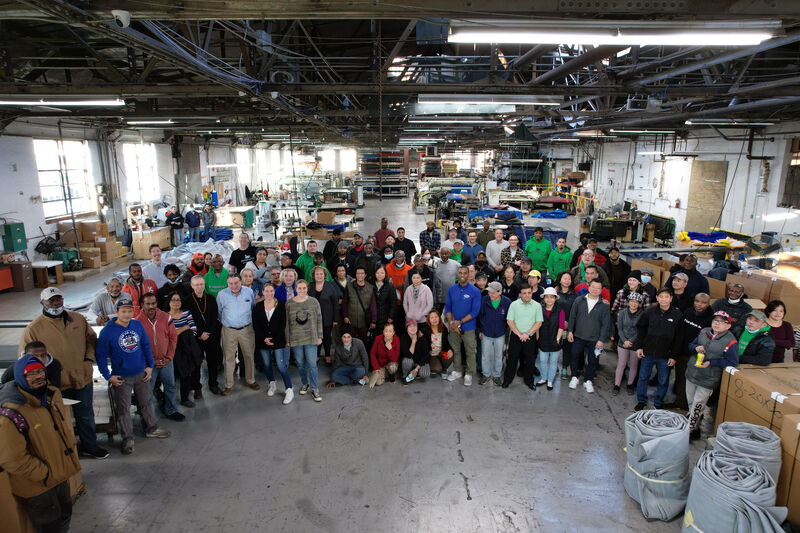 We're here to assist!