Blog
CoverSports Products Used to Promote Safety at Franklin Institute SportsZone Exhibit
December 17, 2015
The Franklin Institute is now home to a new permanent exhibit that studies the science behind sports – from the human body in motion to the technology that keeps athletes in the game safely. SportsZone: The Science of Sports is the latest in a string of fun, interactive exhibits at the Philadelphia-based science and education museum.
While the exhibit is educational, it's also fun. Participants can learn how the laws of motion affect the body when playing sports, how many calories certain activities burn, and have a chance to see science at work themselves by testing their balance on a surf board simulation, or have a virtual race against a professional athlete on a 40-foot indoor track.
Science, Sports, and Safety
When you're running through one of the courses on the exhibit or seeing how your pitching arm stacks up against the pros, you might see a familiar sight. CoverSports was proud to provide some of the padding and netting that helped bring this exhibit to life.
The exhibit features the same EnviroSafe pads we manufacture that are used by professional and collegiate athletes throughout the country. We're very proud of the role we played in helping to educate visitors and give them a chance to experience science and sports in a safe environment.
Stats and Safety in Motion
In 2012, over 1.35 million children between the ages of 6 to 19 were injured playing sports. The technology behind the peripherals that keep players off the bench has improved greatly through the years. Today, schools, universities, recreational and professional sports leagues are taking measures to ensure athletes of all ages are able to compete safely and reduce their risk of injury. While some precautions are taken at a rule-book level, others are investing in quality equipment to be worn by athletes and also on and around the sporting area to minimize or help to lessen the severity of sports field injuries.
A 2008 U.S. Consumer Product Safety Commission report noted that the annual injury rate sustained by gymnasts were on par with those who play full-contact sports such as hockey, basketball, and soccer. The report also concluded that, as a result of many gymnasts practicing on hard, unsafe surfaces, these surfaces may increase the risk for injuries.
The following year, the National Center for Catastrophic Sports Injury Research released a study on injuries sustained by competitive cheerleaders – chronicling the increase in injuries over several decades due to the evolving, more athletic and more competitive nature of cheerleading as a sport – which incorporates many gymnastic maneuvers.
The study cited an article published by the American Journal of Sports Medicine that noted that some of the more complicated stunts cheerleaders performed – such as pyramids and basket tosses – "should be limited to experienced cheerleaders who have mastered all other skills and should be performed with spotters and landing mats" in order to reduce injuries.
Many NCAA organizations (and even professional organizations) are recognizing the importance of padding and mats to helping reduce injury, lessen impact on falls by athletes (in addition to having trainers teach them how to properly land when falling to reduce injury), and help keep players safe. NCAA Softball has decreed that by the 2016 sports season, all backstops must be padded – and if that backstop is made of wood, cement, or brick, it "shall be padded from dugout to dugout."
Thanks to studies by medical and scientific experts – and exhibits like SportsZone at the Franklin Institute, current and future generations of athletes and coaches will recognize the strides that need to be made to keep athletes safer and staying in the game longer.
Get a Free Quote
Ready to order or looking for more info? We're here to help!
Questions?
Call Us Today!
Visit Us
CoverSports
5000 Paschall Avenue
Philadelphia, PA 19143, USA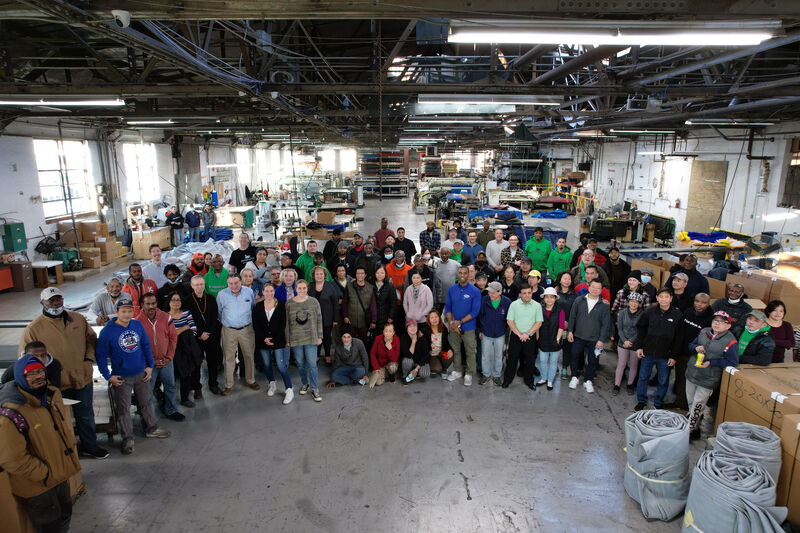 We're here to assist!