Gym Guide
The Dangers of a Dirty Gym Floor
September 22, 2014
When dirt collects on a gym floor, it dulls and marks up the surface, shortening the lifetime of your floor and causing you to get less out of your huge investment.
But a dirty gym floor doesn't just look bad, it's also hazardous for anyone using it. A floor covered with dust, dirt, and debris can cause athletes to slip, twist an ankle and get seriously injured in a number of different ways. The most important part about gym maintenance is creating a safe playing environment for the athletes who will be using the space. A lack of proper care can lead to a twisted ankle here, a slip-and-fall there and a host of other injuries.
That's why it's so important that you take the necessary steps to keep dirt, dust and grit off your gym floor. By following these simple gym floor maintenance tips, you can keep your gym floor cleaner, shinier and safer.
Place mats at doorways: Preventative maintenance is one of the best steps you can take to keep dirt from ever getting on your gym floor in the first place. By placing mats at every doorway, people will be able to wipe their shoes as they enter the gym, removing any dirt or other debris they might be tracking in. The dirt gets trapped in the mat rather than strewn across your gym floor.
Use floor covers for alternate gym uses: These days, the school gym is used for far more than just sports activities. School assemblies, presentations, awards ceremonies, graduations and a host of other events are commonly held in the gym. During these events, the floor should be covered with a gym tarp to guard against heavy foot traffic, scuffs, stains and other damage.
Dry-mop daily: During the school year, you should be dry dust-mopping your gym floor at least two to three times a day, more often if events take place. Dust and dirt is constantly accumulating on the floor, so it needs to be cleaned regularly to preserve its shine and safe surface.
Deep clean weekly: Once a week, the gym floor should undergo a complete cleaning. That means busting out the scrubbers and buffers to get the floor totally clean and shiny. Make sure you use the recommended cleaning products for your flooring type to preserve its finish.
Don't attack your floor with a ton of different cleaning products: The fewer products you can use on your gym floor, the better. Many cleaners contain harsh chemicals that can harm your wood flooring. Limit the products used on your gymnasium floor to help preserve its coating.
Avoid excess moisture: Moisture won't just damage your gym floor, it can also pose a risk as people can slip and fall. It's important to keep excess moisture from accumulating on the floor, whether it's from people tracking it in on their shoes or excessive water from over-mopping the surface.
Replace AC filters regularly: HVAC filters are designed to catch dust and dirt so you can enjoy clean indoor air. Over time, however, filters get dirty and that dust and dirt can escape into the air and accumulate on the gym floor. That's why you need to replace your filters on a regular basis, typically every few months.
Use wall padding: The action can get fast and furious in the gym, whether during a game of basketball or even a P.E. class where students are having fun. Sometimes, the action can spill off the court and athletes can careen into the wall. If your walls don't have padding, this can lead to a devastating injury. Every school gymnasium should have wall padding to create a safer environment for athletes.
Create rules for using the gym and post them in a prominent area: Your gym floor is going to take a beating in the upcoming school year. Make sure the damage is minimal by posting rules for gym usage. For example, street shoes should never be allowed on the gym floor. By creating smart rules to protect your floor, you can preserve its life for the upcoming year and beyond.
Safety should be the maintenance team's top priority all year long. Make a devoted effort this school year to keeping your gym well maintained and safe for everyone.
Get a Free Quote
Ready to order or looking for more info? We're here to help!
Questions?
Call Us Today!
Visit Us
CoverSports
5000 Paschall Avenue
Philadelphia, PA 19143, USA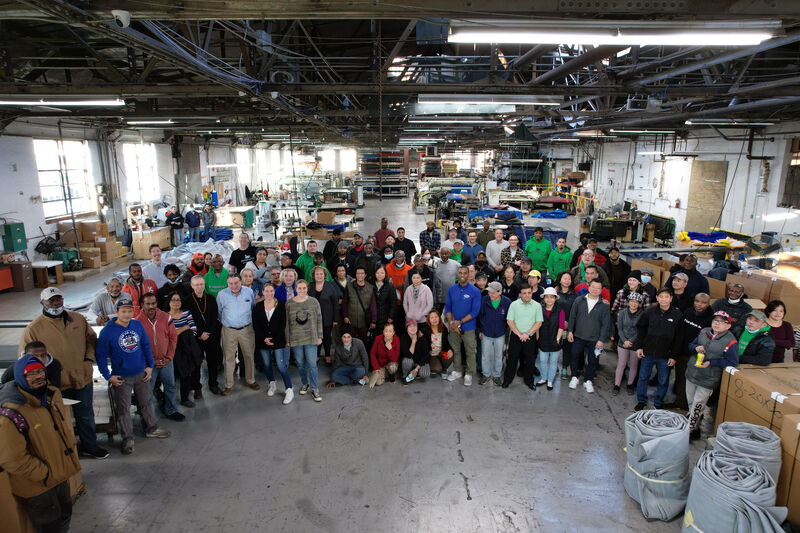 We're here to assist!